1960 Todd Shipbuilders Paddlewheeler
$289,000 USD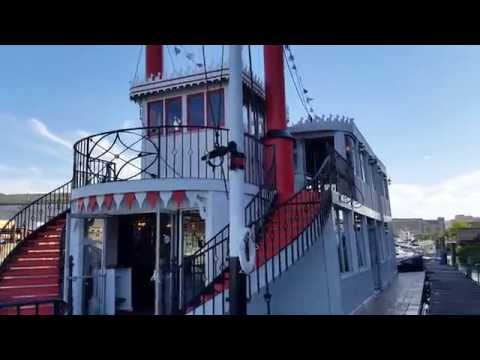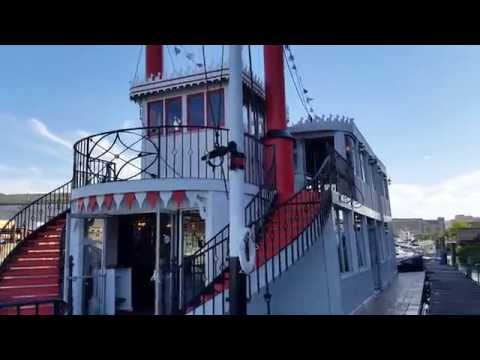 1960 Todd Shipbuilders Paddlewheeler
1960 Todd Shipbuilders Paddlewheeler | 1 of 75
1960 Todd Shipbuilders Paddlewheeler | 2 of 75
1960 Todd Shipbuilders Paddlewheeler | 3 of 75
1960 Todd Shipbuilders Paddlewheeler | 4 of 75
1960 Todd Shipbuilders Paddlewheeler | 5 of 75
1960 Todd Shipbuilders Paddlewheeler | 6 of 75
1960 Todd Shipbuilders Paddlewheeler | 7 of 75
1960 Todd Shipbuilders Paddlewheeler | 8 of 75
1960 Todd Shipbuilders Paddlewheeler | 9 of 75
1960 Todd Shipbuilders Paddlewheeler | 10 of 75
1960 Todd Shipbuilders Paddlewheeler | 11 of 75
1960 Todd Shipbuilders Paddlewheeler | 12 of 75
1960 Todd Shipbuilders Paddlewheeler | 13 of 75
1960 Todd Shipbuilders Paddlewheeler | 14 of 75
1960 Todd Shipbuilders Paddlewheeler | 15 of 75
1960 Todd Shipbuilders Paddlewheeler | 16 of 75
1960 Todd Shipbuilders Paddlewheeler | 17 of 75
1960 Todd Shipbuilders Paddlewheeler | 18 of 75
1960 Todd Shipbuilders Paddlewheeler | 19 of 75
1960 Todd Shipbuilders Paddlewheeler | 20 of 75
1960 Todd Shipbuilders Paddlewheeler | 21 of 75
1960 Todd Shipbuilders Paddlewheeler | 22 of 75
1960 Todd Shipbuilders Paddlewheeler | 23 of 75
1960 Todd Shipbuilders Paddlewheeler | 24 of 75
1960 Todd Shipbuilders Paddlewheeler | 25 of 75
1960 Todd Shipbuilders Paddlewheeler | 26 of 75
1960 Todd Shipbuilders Paddlewheeler | 27 of 75
1960 Todd Shipbuilders Paddlewheeler | 28 of 75
1960 Todd Shipbuilders Paddlewheeler | 29 of 75
1960 Todd Shipbuilders Paddlewheeler | 30 of 75
1960 Todd Shipbuilders Paddlewheeler | 31 of 75
1960 Todd Shipbuilders Paddlewheeler | 32 of 75
1960 Todd Shipbuilders Paddlewheeler | 33 of 75
1960 Todd Shipbuilders Paddlewheeler | 34 of 75
1960 Todd Shipbuilders Paddlewheeler | 35 of 75
1960 Todd Shipbuilders Paddlewheeler | 36 of 75
1960 Todd Shipbuilders Paddlewheeler | 37 of 75
1960 Todd Shipbuilders Paddlewheeler | 38 of 75
1960 Todd Shipbuilders Paddlewheeler | 39 of 75
1960 Todd Shipbuilders Paddlewheeler | 40 of 75
1960 Todd Shipbuilders Paddlewheeler | 41 of 75
1960 Todd Shipbuilders Paddlewheeler | 42 of 75
1960 Todd Shipbuilders Paddlewheeler | 43 of 75
1960 Todd Shipbuilders Paddlewheeler | 44 of 75
1960 Todd Shipbuilders Paddlewheeler | 45 of 75
1960 Todd Shipbuilders Paddlewheeler | 46 of 75
1960 Todd Shipbuilders Paddlewheeler | 47 of 75
1960 Todd Shipbuilders Paddlewheeler | 48 of 75
1960 Todd Shipbuilders Paddlewheeler | 49 of 75
1960 Todd Shipbuilders Paddlewheeler | 50 of 75
1960 Todd Shipbuilders Paddlewheeler | 51 of 75
1960 Todd Shipbuilders Paddlewheeler | 52 of 75
1960 Todd Shipbuilders Paddlewheeler | 53 of 75
1960 Todd Shipbuilders Paddlewheeler | 54 of 75
1960 Todd Shipbuilders Paddlewheeler | 55 of 75
1960 Todd Shipbuilders Paddlewheeler | 56 of 75
1960 Todd Shipbuilders Paddlewheeler | 57 of 75
1960 Todd Shipbuilders Paddlewheeler | 58 of 75
1960 Todd Shipbuilders Paddlewheeler | 59 of 75
1960 Todd Shipbuilders Paddlewheeler | 60 of 75
1960 Todd Shipbuilders Paddlewheeler | 61 of 75
1960 Todd Shipbuilders Paddlewheeler | 62 of 75
1960 Todd Shipbuilders Paddlewheeler | 63 of 75
1960 Todd Shipbuilders Paddlewheeler | 64 of 75
1960 Todd Shipbuilders Paddlewheeler | 65 of 75
1960 Todd Shipbuilders Paddlewheeler | 66 of 75
1960 Todd Shipbuilders Paddlewheeler | 67 of 75
1960 Todd Shipbuilders Paddlewheeler | 68 of 75
1960 Todd Shipbuilders Paddlewheeler | 69 of 75
1960 Todd Shipbuilders Paddlewheeler | 70 of 75
1960 Todd Shipbuilders Paddlewheeler | 71 of 75
1960 Todd Shipbuilders Paddlewheeler | 72 of 75
1960 Todd Shipbuilders Paddlewheeler | 73 of 75
1960 Todd Shipbuilders Paddlewheeler | 74 of 75
1960 Todd Shipbuilders Paddlewheeler | 75 of 75
$289,000 USD
Active
Used
1960
Paddlewheeler
Portchester, New York, US
92ft / 28.04 m
Steel
149
2016-08-17
2016-09-26
2293227
This 92' Paddlewheeler "The Showboat" Special Event Vessel Is For Sale And Located In Portchester, NY.
**This is a piece of American history**
** Event Vessel ** Restaurant ** Office Vessel ** Livaboard **
_______________________________________________________________
This vessel started its life in 1960 Named "The Canadian" and was built as a paddlewheeler, simulating the experience early Americans had on great rivers like the Hudson and the Mississippi. She was a ride vessel for tourists and guests at the Freedom Land Amusement Park in the Bronx, NY.  Freedom Land was open between 1960 and 1964. In 1964 the NY worlds fair opened on Long Island and as they say "Timing is Everything;" and Freedomland closed to make way for the Co-Op City Building development.
This vessel then became well known as the "Showboat" berthed at the Showboat Restaurant and Hotel in beautiful Greenwich Harbor, Greenwich, CT. owned and operated by well known Captain Joe Keating. Capt. Joe also at one time owned the "Honey Fitz", later known as "The President" owned by President John F. Kennedy.
The Showboat, was  synonymous with the Showboat Hotel and Restaurant, in Greenwich Harbor, on the shores of the Long Island Sound. It became one of the most well known and popular vessels for weddings, receptions and parties for well over twenty years.  She has gone through extensive remodeling and her hull has been filled with foam. She is in full use now and can be ready for your next event, business venture or livaboard unique vessel.
She Is Big!  92' LOA with a 32' beam.
This vessel is seriously for sale and her owner will consider all reasonable offers.
Brokers Observations:  I have had a connection with this vessel that goes back to 1980 when my brother was married out on the forward deck with over a hundred people on board.  If you use some vision this unique vessel can be used for a variety of purposes including a dockside restaurant, event vessel, office space or an easy conversion to your next waterside condo.  Use your imagination.  The photos do not do her justice.  She is a spectacular piece of history.
*For a private showing, more information or to make an offer contingent on your inspection contact your listing broker today.
Yacht Highlights:
* Large Event Vessel, Completed Refitted.
* Foam Filled Hull.
* Expanded First And Second Deck.
* Full Length Modern Main Salon Bar.
* Large Pilot House.
* Large Foredeck.
* Perfect Conversion To Office Space, Event Vessel, Restaurant or Livaboard.
* We Can Assist In Shipping Worldwide.
 * We Can Assist In Marine Financing.
*She can be seen by appoint by contacting the listing broker today. Her owner is motivated and will consider all reasonable offers. You may also make an Internet offer contingent to your personal inspection and contingencies. Call or email today to arrange for a viewing or to submit an offer. We look forward to hearing from you.
(OR-RAM-100)
Thanks for visiting our listing.
Owner Provided Notes And Information
The Famous "Showboat" Paddlewheeler:
Year: ……………………1962
Hull Length:……………74'
Hull LOA:……………......92
Beam:………………...….32'
Draft:…………………....…4'
Airdraft:………………......36'
Total Height:………….…40'
Hull Material:……………Steel filled with foam.
Power:……………………None
Builder:…………………..Todd Shipyard Co.
Designer * Updates and improvements:…………………Edgewater Group-Architects, Michiel A. Soender   2.18.14
*Please note that this vessel does not have an engine at this time. However we can assist in her repowering with a contemporary powerplant either diesel, gas or outboard. The recommended alternative would be an outboard and bracket installation and the inclusion of a bow and stern thruster. This is  a relatively easy installation which can be coordinated by us.
* Her interior is in excellent condition.
Disclaimer
The Company offers the details of this vessel in good faith but cannot guarantee or warrant the accuracy of this information nor warrant the condition of the vessel. A buyer should instruct his agents, or his surveyors, to investigate such details as the buyer desires validated. This vessel is offered subject to prior sale, price change, or withdrawal without notice.
For Sale By Robert Christopher Yacht Sales
425 Fairfield Ave
Stamford, Connecticut, 06902
US