1986 Drift Fishing Vessel 90 Person Commercial
$315,000 USD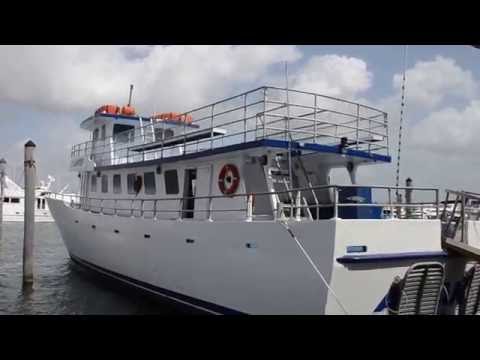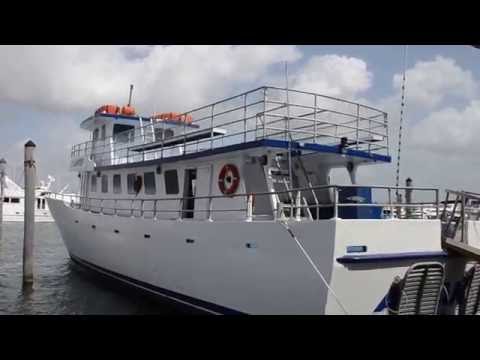 1986 Drift Fishing Vessel 90 Person Commercial
1986 Drift Fishing Vessel 90 Person Commercial | 1 of 82
1986 Drift Fishing Vessel 90 Person Commercial | 2 of 82
1986 Drift Fishing Vessel 90 Person Commercial | 3 of 82
1986 Drift Fishing Vessel 90 Person Commercial | 4 of 82
1986 Drift Fishing Vessel 90 Person Commercial | 5 of 82
1986 Drift Fishing Vessel 90 Person Commercial | 6 of 82
1986 Drift Fishing Vessel 90 Person Commercial | 7 of 82
1986 Drift Fishing Vessel 90 Person Commercial | 8 of 82
1986 Drift Fishing Vessel 90 Person Commercial | 9 of 82
1986 Drift Fishing Vessel 90 Person Commercial | 10 of 82
1986 Drift Fishing Vessel 90 Person Commercial | 11 of 82
1986 Drift Fishing Vessel 90 Person Commercial | 12 of 82
1986 Drift Fishing Vessel 90 Person Commercial | 13 of 82
1986 Drift Fishing Vessel 90 Person Commercial | 14 of 82
1986 Drift Fishing Vessel 90 Person Commercial | 15 of 82
1986 Drift Fishing Vessel 90 Person Commercial | 16 of 82
1986 Drift Fishing Vessel 90 Person Commercial | 17 of 82
1986 Drift Fishing Vessel 90 Person Commercial | 18 of 82
1986 Drift Fishing Vessel 90 Person Commercial | 19 of 82
1986 Drift Fishing Vessel 90 Person Commercial | 20 of 82
1986 Drift Fishing Vessel 90 Person Commercial | 21 of 82
1986 Drift Fishing Vessel 90 Person Commercial | 22 of 82
1986 Drift Fishing Vessel 90 Person Commercial | 23 of 82
1986 Drift Fishing Vessel 90 Person Commercial | 24 of 82
1986 Drift Fishing Vessel 90 Person Commercial | 25 of 82
1986 Drift Fishing Vessel 90 Person Commercial | 26 of 82
1986 Drift Fishing Vessel 90 Person Commercial | 27 of 82
1986 Drift Fishing Vessel 90 Person Commercial | 28 of 82
1986 Drift Fishing Vessel 90 Person Commercial | 29 of 82
1986 Drift Fishing Vessel 90 Person Commercial | 30 of 82
1986 Drift Fishing Vessel 90 Person Commercial | 31 of 82
1986 Drift Fishing Vessel 90 Person Commercial | 32 of 82
1986 Drift Fishing Vessel 90 Person Commercial | 33 of 82
1986 Drift Fishing Vessel 90 Person Commercial | 34 of 82
1986 Drift Fishing Vessel 90 Person Commercial | 35 of 82
1986 Drift Fishing Vessel 90 Person Commercial | 36 of 82
1986 Drift Fishing Vessel 90 Person Commercial | 37 of 82
1986 Drift Fishing Vessel 90 Person Commercial | 38 of 82
1986 Drift Fishing Vessel 90 Person Commercial | 39 of 82
1986 Drift Fishing Vessel 90 Person Commercial | 40 of 82
1986 Drift Fishing Vessel 90 Person Commercial | 41 of 82
1986 Drift Fishing Vessel 90 Person Commercial | 42 of 82
1986 Drift Fishing Vessel 90 Person Commercial | 43 of 82
1986 Drift Fishing Vessel 90 Person Commercial | 44 of 82
1986 Drift Fishing Vessel 90 Person Commercial | 45 of 82
1986 Drift Fishing Vessel 90 Person Commercial | 46 of 82
1986 Drift Fishing Vessel 90 Person Commercial | 47 of 82
1986 Drift Fishing Vessel 90 Person Commercial | 48 of 82
1986 Drift Fishing Vessel 90 Person Commercial | 49 of 82
1986 Drift Fishing Vessel 90 Person Commercial | 50 of 82
1986 Drift Fishing Vessel 90 Person Commercial | 51 of 82
1986 Drift Fishing Vessel 90 Person Commercial | 52 of 82
1986 Drift Fishing Vessel 90 Person Commercial | 53 of 82
1986 Drift Fishing Vessel 90 Person Commercial | 54 of 82
1986 Drift Fishing Vessel 90 Person Commercial | 55 of 82
1986 Drift Fishing Vessel 90 Person Commercial | 56 of 82
1986 Drift Fishing Vessel 90 Person Commercial | 57 of 82
1986 Drift Fishing Vessel 90 Person Commercial | 58 of 82
1986 Drift Fishing Vessel 90 Person Commercial | 59 of 82
1986 Drift Fishing Vessel 90 Person Commercial | 60 of 82
1986 Drift Fishing Vessel 90 Person Commercial | 61 of 82
1986 Drift Fishing Vessel 90 Person Commercial | 62 of 82
1986 Drift Fishing Vessel 90 Person Commercial | 63 of 82
1986 Drift Fishing Vessel 90 Person Commercial | 64 of 82
1986 Drift Fishing Vessel 90 Person Commercial | 65 of 82
1986 Drift Fishing Vessel 90 Person Commercial | 66 of 82
1986 Drift Fishing Vessel 90 Person Commercial | 67 of 82
1986 Drift Fishing Vessel 90 Person Commercial | 68 of 82
1986 Drift Fishing Vessel 90 Person Commercial | 69 of 82
1986 Drift Fishing Vessel 90 Person Commercial | 70 of 82
1986 Drift Fishing Vessel 90 Person Commercial | 71 of 82
1986 Drift Fishing Vessel 90 Person Commercial | 72 of 82
1986 Drift Fishing Vessel 90 Person Commercial | 73 of 82
1986 Drift Fishing Vessel 90 Person Commercial | 74 of 82
1986 Drift Fishing Vessel 90 Person Commercial | 75 of 82
1986 Drift Fishing Vessel 90 Person Commercial | 76 of 82
1986 Drift Fishing Vessel 90 Person Commercial | 77 of 82
1986 Drift Fishing Vessel 90 Person Commercial | 78 of 82
1986 Drift Fishing Vessel 90 Person Commercial | 79 of 82
1986 Drift Fishing Vessel 90 Person Commercial | 80 of 82
1986 Drift Fishing Vessel 90 Person Commercial | 81 of 82
1986 Drift Fishing Vessel 90 Person Commercial | 82 of 82
$315,000 USD
Active
Used
1986
Commercial
Bal Harbor, Florida, US
70ft / 21.34 m
20ft 3in / 6.17 m

Detroit Diesel
671
Inboard
Diesel
Fiberglass
120000
90
1969-12-31
2016-07-21
2275655
  This 70' Drift Fishing Vessel is the perfect platform for taking up to 87 passengers offshore for a great day's fishing adventure.
  Seller is looking for offers and is negotiable on the price.
   This is the perfect opportunity for a "start up" charter fishing business or established fishing business alike.
   With 360 degree unobstructed walk around space on the main deck and a large upper deck,  this vessel affords plenty of room to move about.
   There are ample pole holders and bench seating for guests.  Also, there is a bait live well and ice box located on the aft deck.
   Located in the main Salon are three dinettes,  bench seating and two marine heads for men and women.
   "Atlantis" is powered by three 205 h.p. normally aspirated Detroit Diesel 6-71's that are known for their reliability and very long life.
   Down below are forward and midships holds that were formerly berthing areas.  Having been refurbished these holds are a blank slate and ready for the new owners to outfit as they wish.
         Stand Out Features
*   Certified to carry 87 passengers plus 3 crew.
*   Certificate expiration date:  20 May 2020
*   Next hull exams:  30 Apr. 2018
*   Crew required:   1 Master and 2 Deckhands
*   Stability:   01 Dec. 2011 issue date
*   Three 6-71 Detroit Diesel Main engines at 205 h.p. each
*   Fuel:  Approximately 1000 gal.


Please see video and "full specs" for a walk through and a more detailed look at "Atlantis".
70' Drift Fishing Vessel
         Certificate of Inspection (Expiration 20 May 2020)
Name:   Atlantis
Official Number:   901541
Service:   Passenger (Inspected)
Hailing Port:   Miami Florida
Hull Material:   FRP
Horsepower:   615 total
Propulsion:   Diesel Reduction
Place Built:   Panama City,  Florida
Delivery Date:   18 July 1986
Keel Laid:   15 November 1985
Manned By:   1 Licensed Master and 2 Deck Hands
Passengers:   87 Passengers with 3 Crew.  Not more than 25 on upper deck
Next Hull Exams:
Dry Dock:   30 April 2018
Internal Structure:   30 April 2018
Stability Issued Date:   01 December 2011
Life Saving Equipment

Life Preservers (Adult):   90
Life Preservers (Child):   9

Ring Buoys:
With Line Attached:   1
With Lights:   1
Other:   1
Total:   3
Life Floats/Buoyant App:  2  Capacity 50

EPIRB:  Yes
Fire Fighting Equipment

Fire Pump:   1
Hoses:   2    1.5"diameter   50' length


Fixed Extinguishing System:
Engine Room:   Halocarbon:   1500 Cubic Feet
Fire Extinguishers:
2  Class A-ll
1  Class B-l
1  Class B-ll
         Walk Through
  Boarding "Atlantis" by gangway at the stern is a very roomy aft deck.   Here on the aft deck is a "live well" for bait and fish boxes.  Pole holders are mounted all around the vessel.
   Moving up the Starboard side one notices the bench seating running the length of the house and again,  plenty of room to move around.  High gunwale rails are just about the right height to rest your elbows on while fishing.  Overhead casting would best be done from the roomy bow area or the stern,  but can be accomplished anywhere on the vessel.
   Up on the upper deck,  25 people can ride underway and would be a great place to enjoy the day while traveling from one fishing location to the next.  Here are bench seats running on either side.
  Inside the Salon are three cushioned dinettes for a sit-down lunch as well as a cushioned bench seat.
  There are two heads in the Salon,  one for the Ladies and one for the Gents.
   "Atlantis" is designed for one purpose only.  That purpose is to take guests out for a day of fishing.  In this respect she is quite able.  She has a wide beam and would be very stable offshore.
         Brokers Observation
   It is felt that "Atlantis" could be an excellent opportunity to acquire this type of vessel at a reasonable cost for such a large vessel with money making potential.
  These vessels in her class are becoming very difficult to find and with her extremely long lived Detroit Main engines should make her good for many more fishing trips offshore.

Disclaimer
The Company offers the details of this vessel in good faith but cannot guarantee or warrant the accuracy of this information nor warrant the condition of the vessel. A buyer should instruct his agents, or his surveyors, to investigate such details as the buyer desires validated. This vessel is offered subject to prior sale, price change, or withdrawal without notice.
For Sale By Edwards Yacht Sales
510 Brookside Drive
Clearwater, Florida, 33764
US