2016 Power Play 56 G2
$1,795,000 USD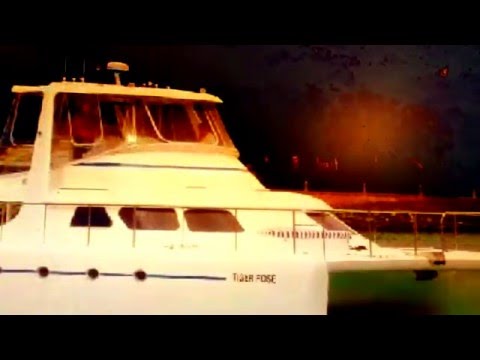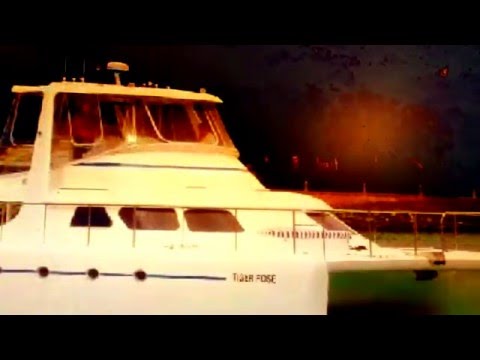 2016 Power Play 56 G2
2016 Power Play 56 G2 | 1 of 29
2016 Power Play 56 G2 | 2 of 29
2016 Power Play 56 G2 | 3 of 29
2016 Power Play 56 G2 | 4 of 29
2016 Power Play 56 G2 | 5 of 29
2016 Power Play 56 G2 | 6 of 29
2016 Power Play 56 G2 | 7 of 29
2016 Power Play 56 G2 | 8 of 29
2016 Power Play 56 G2 | 9 of 29
2016 Power Play 56 G2 | 10 of 29
2016 Power Play 56 G2 | 11 of 29
2016 Power Play 56 G2 | 12 of 29
2016 Power Play 56 G2 | 13 of 29
2016 Power Play 56 G2 | 14 of 29
2016 Power Play 56 G2 | 15 of 29
2016 Power Play 56 G2 | 16 of 29
2016 Power Play 56 G2 | 17 of 29
2016 Power Play 56 G2 | 18 of 29
2016 Power Play 56 G2 | 19 of 29
2016 Power Play 56 G2 | 20 of 29
2016 Power Play 56 G2 | 21 of 29
2016 Power Play 56 G2 | 22 of 29
2016 Power Play 56 G2 | 23 of 29
2016 Power Play 56 G2 | 24 of 29
2016 Power Play 56 G2 | 25 of 29
2016 Power Play 56 G2 | 26 of 29
2016 Power Play 56 G2 | 27 of 29
2016 Power Play 56 G2 | 28 of 29
2016 Power Play 56 G2 | 29 of 29
$1,795,000 USD
Active
New
2016
56 G2
Stamford, Connecticut, US
Power
56ft / 17.07 m
24ft 5in / 7.44 m

Volvo
Ips 600
Inboard
Diesel
Fiberglass
441000
2016-01-26
2016-09-07
2213781
This 56 PowerPlay Catamaran Power Yacht,  2017 is a new vessel waiting for her new owner. She is available here in the US. or to be shipped anywhere worldwide.
***BRAND NEW AND WAITING HER NEW OWNER**
***THIS IS ONE OF THE HOTTEST, FASTEST, SEXIEST, EXOTIC, WORLD CLASS POWER YACHTS IN THE WORLD***
PowerPlay Catamarans are now available here in the US and they are recognized as one of the finest World Class Power Cats available at any price.  These are true Semi-Custom power yachts, that have their owners signature design incorporated into each new PowerPlay Power Catamaran. You and your family will work directly with world renowned naval architect and creator of PPC, James Dewing.  So each yacht is constructed and completed to your unique world cruising requirements and your desires.  And when it comes time to deliver your brand new world class cruising yacht you will meet James and your broker dockside at you port to guide you through orientation and those first exciting test runs.
This 56 PowerPlay is one of finest cruising and sport yachts available worldwide. Taking in the view from the fly bridge it is not hard to understand why the Powerplay 56 is the leading multihull cruiser in its class. Featuring the new Volvo IPS propulsion system in combination with the displacements hulls this magnificent Catamaran glides effortlessly through the water for a quiet and comfortable ride. The fly bridge is the control center with easy visibility around the boat. But don't think you will be driving on your own as there is ample room for your friends to join you while you captain the ship. The boat is fully equipped for entertaining and making the most of an outdoor lifestyle.
The wide walk around side decks makes it easy to get from the four person Jacuzzi on the expansive fore-deck to the barbecue on the open aft deck. This is also a fantastic fishing platform for the enthusiastic among us. The large saloon area is fitted with an L-shaped leather lounge and the state of the art surround-sound entertainment system includes a DVD, CD, and pop up TV which can be lowered and stored when not in use. The galley is incorporated in the saloon area so the cook is always part of the party and is fully equipped with a dishwasher, stove, convection microwave and a large double door fridge/freezer with ice maker.
Port side is dedicated to the owner. The spacious accommodation is fitted with a queen size bed, full size hanging storage, ensuite and office area. The starboard side of this incredibly spacious boat has a guest stateroom forward with queen size berth and full hanging storage. Separating the forward and aft cabin is a shared bathroom, aft of the boat is a double cabin fitted with lots of storage space and can be used for additional guests or crew.
This boat is not only beautifully appointed but it boasts the state of the art technology in both electrical and engineering. The Empirbus system said to soon become standard on most boats was first fitted on a Powerplay Catamaran and has now become a standard feature on all their boats. The intelligent system can communicate faults or alarms to the captain by SMS when the vessel is unattended. You can also request the position of the boat, the charge of the batteries and turn off the lights all via SMS.
Volvo IPS Pod Drive System:
Powerplay is the first displacement Catamaran in the world to have the new Volvo IPS motors fitted and it has proven to be incredibly maneuverable and efficient. The IPS system, along with joystick control takes all the stress out of docking at the end of a perfect day as they allow you to maneuver the boat to what ever position you need with incredible ease. If your serious about owning a state of the art vessel come and contact your broker today for more information and to begin the exciting process of this world class yacht acquisition. 
Yacht Highlights:
* Big Catamaran Hull
* Huge 24'5" Beam  (Yes! 24' Beam)
* Light And Fast
* Cruising Speeds Up To 18 To 20 Knots 
* Top Speeds Up To 25 Knots
* Twin Volvo IPS 600 435 HP  Pod Drive System
* Joystick Control System
* Fuel Capacity 1585 Gallons Of Fuel 
* Huge Luxurious Interiors
*She can be seen by appoint by contacting the listing broker today. Her owner is motivated and will consider all reasonable offers. You may also make an Internet offer contingent to your personal inspection and contingencies. Call or email today to arrange for a viewing or to submit an offer. We look forward to hearing from you.
(OR-RAM-100)
Thanks for visiting our listing.
56 POWERPLAY GENERAL SPECIFICATIONS
General Specifications
Length Overall: 56.75  (17.3.M)
Length Waterline: 55.75' (17M)
Beam: 24.5'  (7.45M)
Draft: 4'  (1.2M)
Displacement: Approx 20,000 KG / 441,000 lbs
Hulls & Deck:  PVC sandwich core Vinylester GRP Resin System, Awlgrip
Main engine: Volvo IPS 600
Engine model:  IPS 600 435 hp
Maximum Speed: 22-25knots
Cruising Speed: 18 -20 knts Range @ 12knots / -1000nm
Fuel Capacity Approx:  6000 liters
Fresh water Capacity: Approx 2000 litres (528 US gallons) Integral GRP
Galley & Appliances
Bench Tops:  Corian countertops
Cooking Tower: Incorporating convection microwave & storage drawers
Cooktop: Ceramic
Fridge/Freezer: Samsung  570 Litre Double Door
Overhead Cupboards: Fitted forward bulkhead
Rangehood: Slimline air extractor, switches and lights
Sink: 1.5 bowl Stainless steel
Splashback: Mirror/Granite
On-deck Master Cabin
Bed: King size island, drawers and storage below
Bedside: Tables 2 x high gloss finish with drawers
Ensuite: Separate shower, toilet, cabinet & mirrors
Wardrobe: Stb side
Mattress: Innerspring
Cabins x 2
Bed: Queen size island bed with drawers at the foot
Bedhead: Fabric as specified
Entertainment
Entertainment Centre:  Portside opposite settee & galley with recessed 42" LCD TV Storage. Compartments for CD/DVD player, entertainment devices,disks
DVD Players:  1 x DVD player in saloon, 1 x DVD player in master cabin
Stereo System:  Fusion sound system in saloon, foredeck, aft deck, flybridge with 10 speakers & CD/USB/MP3
Engines & Engineering
Engine Ventilation: passive flow extraction in engine rooms
Fuel Filters - Additional Racors MA 500
Fuel/Water Gauges: BEP
Bow Thrusters: Not required with IPS
Flybridge
Open flybridge Clears enclosure
U-shaped sofa: Specified
Helm Seat: 3 person
Fridge
Sink: Stainless Steel  
Instruments & Navigation
Chartplotter: Raymarine 12" E-series Hybrid
AIS Receiver: Raymarine DSM 250
Compass: 105 MM
GPS: Ray125 & antenna Simrad option
Radar: Raymarine 48NM HD Digital
Sounder/Fish Finder: Raymarine DSM 30
VHF Radio: Raymarine 55E
Electrical
DC System:  24v .Optional C-Zone network system with 2 x touch screen switch panels
Air Conditioning: Marine Air System
Batteries: Mastervolt lithium
Genset: Panda 15000i KVA super quiet range mounted starboard engine room
House Voltage:  24Volt & 110/220 Volt 60 Hertz (US spec) 24Volt & 240 Volt 50 Hertz (Euro & AU spec)
Inverter/Charger:   3,000 mastervolt with 100 AMP battery charger & control panel
Lighting & Power Outlets:  Specified
Shore Power: 30 AMP power inlets, isolators, RCDs
Underwater Lights: Option
Plumbing
Bilge Pumps 6 pumps 12v (2x 3000 LPH & 1 x 500 LPH each hull)
Freshwater Pumps DC 24V
Holding Tank 2 x 180 litre tanks
Hot Water heater 2 x 40 litre electric systems
Toilets 3 x Dometic
Transom Shower 1 hot & cold located port transom steps
Deck Equipment
Anchor: 45 KG Galvanised Plough with 120 metres anchor Line
Anchor Winch:  Quick Cougar  mounted in chain locker with chain counter at helm
Bow Lockers: 1 each bow accessed from deck with shelving
Cockpit Sink: Stainless steel, located portside cockpit aft
Deck Wash: Freshwater 19 litres/minute
Fenders: 4 x 300mm diameter
Handrails: Stainless steel top rail (32mm minimum) & two intermediate 19mm
Transom Swim Ladder: Stainless steel concealed under starboard transom steps/ swim platform 
Built-in hot tub: Foredeck hot tub for 4 persons
Hatches, Windows & Doors
Cabin Doors: Timber/vinyl panelling
Exterior Locker Doors: Sliding SS framed with glass panel
Exterior Windows: Aluminium frame with glass panel
Portholes Opening: SS frame with glass panel
Safety Equipment
Fire Extinguishers: 3 x manual
Fire Suppression: Sea fire FM200 system
Flares: Offshore/Coastal
Life Jackets: 12
Life-raft: 1 for 12 person
56 POWERPLAY FULL SPECIFICATIONS
 Specification PP 56 Page | 1 Version 01.01.2016
 Powerplay 56
A Powerplay catamaran is designed and crafted to meet specific requirements of the customer. Experienced at sea, who knows the boat they want and contribute to the best possible design with involvement in every detail. A desire to go "Further and faster "than any other catamaran and have Power to play. Reaching destinations reserved for the privileged few in comfort and safety.
The specification brief.
Long range Caribbean and Pacific cruising with good top end sprinting speeds, easily maneuvered for shorthanded docking. Luxury live aboard.
Master cabin with walk around king bed with private en'suite. Open plan saloon and galley blended to include the cockpit living space. Two double guest cabins and forward cabin with 4 singles for the kids. The very best electrical system simple and durable. Best electrical with large French door fridge with ice maker and filtered water, dishwasher and induction cooktop. Microwave and Domestic oven for the Master Chef, Color choices and fabrics to the owners taste.
It is always a pleasure to work with the owners to achieve the refinements in their design and further develop Power play Catamarans.
Hull form
Slender hulls are the key to achieving low resistance. The power play is full displacement slender hull form, Fine V sections forward together with high bridge deck clearance make for a comfortable ride. Full sections aft for load carrying ability. Docking keels offering prop protection and beaching ability over hard ground.
Built to CE category A1 Open Ocean. With all equipment complying with rigorous standards.
Vacuum infused and composite construction - lightest toughest build possible.
Drive
Upgraded from our 56 Tiger rose design with a little extra length higher bridge deck and 2 feet extra beam offers extra living space and luxury with main deck Master cabin.
Volvo IIPS 600 Upgraded from the original IPS 400 which now offers higher top end speeds. Incredible single handed joystick maneuvering, amazing fuel economy and low noise make this the best engine choice.
Fuel
Fuel tanks capacity has been increased with the addition of two 1600L long range tanks. Totaling 6200L on board fuel for superior range.
2400 l water storage with water maker. Specification PP 56 Page | 2 Version 01.01.2016
Electrical
We have chosen MASTERVOLT electrical system throughout.. This system integrates charging from generator, twin engines and solar panels into 1000 kw lithium Ion batteries with Ultra Inverter for seamless charging and control. It's just good gear!. Never to be wanting DC system!
Panda 15000i inverter generating technology partner with Mastervolt Combi Ultra inverter supplies AC power at the lowest possible fuel consumption. Less load - less RPM = less fuel. "Panda" generators the most intelligent and compact generators on the market.
Air-conditioning
"Frigomar" chilled water air-condition heating and cooling again offers the lowest possible load requirements and the quietest system on the market. Main chiller unit is located in engine room which pumps Chilled water around the boat to be used by the air handlers in cabins and saloon. Low on noise low on power.
Interior
The interior is luxury appointed with high end white goods installed in galley and laundry, "Ultra fabric" interior upholstery, "Sunbrella" exterior. Hideaway Smart TV and Intelligent fusion entertainment system with smart phone control. Light colored oak veneers contrasting with Walnut Amtico decking and ultra-leather hull lining has a sumptuous luxurious interior.
Cockpit
Saloon doors can be opened and stowed away to combine salon and cockpit into one living area. The cockpit fishing deck offers the alfresco dimension, sundeck dinning, swim deck access and dingy deployment from simple davits.
Foredeck offers another play area with lazy trampolines and a fun heated Jacuzzi Separate zone sound system for that special private party.
Flybridge
The fly bridge control center, 20m2 fly bridge. Dinning, sleeping and sunning and to be part of the watch when under way. Separate refrigeration and kitchenette keeps the top floor independent and self-reliant. Toughened glass windscreens give clear vision in all weather and helm station is positioned with view of each extremity,
Ray marine electronics integrated with Volvo engine management provide the captain with full control and safe management of the ship.
Powerplay Catamarans
Further and faster with power to play Specification PP 56 Page | 3 Version 01.01.2016
General Specifications
Hull Number PP 56-
Length Overall 56.75' (17.30M)
Length Waterline 55'75' (17.0M)
Beam 24.45 (7.45M)
Draft 4,0" (1.2M)
Displacement 22,000 KG est. Light Ship
Hulls & Deck PVC and Corecell Vinylester Vacuum GRP Resin System,
(Epoxy resin system option)
Paint system Alexseal polyurethane
Quality Standards CE Class A offshore
Hull Color owners choice topsides, decks and superstructure
Foredecks Ferrari Nets
Cockpit Aft Cockpit two storage cabinets, sink and BBQ transom seat.
Flybridge Open fly bridge, clears enclosure Glass Windscreen
Internal Layout
Drawings 56-12. POWERPLAY 56 DWG 1-8 (Schedule 2 drawings)
Main Deck Level Forward Master cabin, Aft Galley, Aft dinning,
Number Cabins Four Cabin- Bridge deck master cabin, two forward on lower level
Port Aft cabin
Bathrooms 3
Total Berths 10, Master cabin-King bed, Aft Port cabin-Ships Double, Forward cabin port-Queen, Forward cabin Stb-twin singles & V berth ¾ double.
Galley Location Saloon aft
Galley & Appliances
Cooktop Ariston Induction Cook Top NIO632
Oven Ariston Oven FK898 –.
Sink 1.5 Stainless steel bowls
Fridge/Freezer Samsung 680 Liter Double Door + Icemaker SRF680
Microwave Samsung convection model
Dishwasher Fisher and Paykel single drawer
Pantry Amidships under stairs
Bench Tops Acrylic color to TBA
Forward Cabins x 2
Beds Stb Queen Size Island bed with storage under.
Port Twin single bed and one V Berth Stb Side
Bedhead White Vinyl padded
Cupboards Wardrobe and cabinets
Hatches Two Lewmar hatches with ocean air hatch screens Specification PP 56 Page | 4 Version 01.01.2016
Master Cabin
General arrangement To suit owner's requirements
Bed Queen or optional King size
Bed head White Vinyl padded
Cupboard Wardrobe and drawers
Settee Port side with drawers
En'suite Shower, toilet, vanity cabinet & mirror
Hatches Two Ocean hatches with hatch screens 500 x 500mm in deck head
One Ocean hatch 500mm x 500m with hatch screens forward
Port Aft Cabin
Bed Ships double
Bed head White Vinyl padded
Storage Cupboard and drawer under bed
Hatches Ocean hatch in deck 400 x 200 with hatch screens
_________________________________________________________________________
Bathrooms
Extractor Fan All bathrooms
Shower Hot and cold
Towel Rails All bathrooms
Soap Holders All bathrooms
Tap wear Jomoo Brand
Heads "Tecma" luxury silent flush
Shower screens Separate shower screens
Stb aft head Ocean hatch in deck 400 X 200 with hatch screens.
Flybridge
Arrangement Helm station. Sink, Waeco CR 110 Fridge, seating, dinette
Helm Seating Three person helm seat with reversible back rest
Flybridge seating Sunbrella fabric.
Flooring Flexi teak
Hatches 3 deck hatches with ocean air hatch screens
Table Timber Varnished fixed table with Vinyl cover
Finishes & Floor Coverings
Internal Timber light oak . Options available
Internal Timber Finish Semi gloss TBA
Internal Flooring Amtico Flooring Timber look Vinyl planks optional colour
Bathroom Flooring Non skid surfaces Teak grates in shower area.
Flybridge Flooring Flexi teak "Scrubbed colour."
Upholstery Ultra-fabric interior, Sunbrella external Final choice TBA.
Internal Linings Marine white Vinyl
Deck heads (Ceilings) Marine white Vinyl
Galley Bench tops Acrylic Corian style color to owner's requirements.
Bathrooms White Gel coat with timber trims
Bathroom Bench tops Acrylic Corian
Cupboards Light Oak veneer
Drawers Two pack timber veneer with laminate liners
Furniture Molding's Two pack timber veneer with laminate liners
Doors Two pack timber veneer with laminate liners Specification PP 56
Page | 5 Version 01.01.2016
Dining Table High gloss timber for 8 persons
Settee Ultra-fabric
Pelmets Marine white Vinyl
Cockpit Flooring Flexi teak
Transom Steps and swim deck Flexi teak
Side decks Flexi teak
Entertainment
Saloon 40" Samsung smart TV. (Bose lifestyle 25 option)
Flybridge 1 x Fusion 700 system in Flybridge with 4 Zones including aft deck, fore deck and saloon 12 speakers Blue tooth Ipad connection
Engine room
Make Volvo
Model IPS600 - Engine range : Volvo Penta IPS 600
Horsepower 2 X 435 HP
Controls Electronic with Joystick
Drives IPS
Engine Ventilation Passive flow extraction in engine rooms
Soundproofing Engine rooms lined with marine standard insulation (Sound down)
Fuel/Water Gauges BEP integrated with Ray marine screens and IPS display.
Windscreen Wipers 1 x 28" wiper arm to Flybridge windscreen
Performance (estimated)
Maximum Speed 25 - 26 Knots approx.
Cruising Speed 15 - 19 Knots approx.
Fuel Capacity
Capacity Total 6200 Liters 4 x 1550l with fuel transfer
Construction Integral GRP
Water Capacity
Total Capacity 2400 Liters 3x 800 Liters
Construction Integral GRP
________________________________________________________________________
Instruments & Navigation
AIS Receiver Ray marine
Auto Pilot Ray marineEV2 DBW/IPS – P70R Autopilot
Compass 105 mm Silva
GPS Ray marine130+
Plotter Ray marineE128touch screen /WIFI/Bluetooth
Plotter 2 Ray marineE128 touch screen /WIFI/Bluetooth
Radar Ray marine-1 24" Radome 4 kW
Sounder/Fish Finder Ray marineCP300DMS
VHF Radio Ray 60E VHF
AIS Transponder Ray marineAIS650 AIS Transponder system
Antennas 1 x Glomex Marine DVB TV antenna kit
1 x Glomex Marine AM/FM antenna kit w/- knock down mount Specification PP 56 Page | 6 Version 01.01.2016
Electrical
DC System 24v Standard DC system BEP switch panels
AC System 110 VAC System BEP switch panels
Batteries Engine start – 2 x 130 amp Mastervolt AGM
House – Mastervolt 2 x 24v 180amp lithium Ion batteries
Genset Mastervolt 1 x 70 amp AGM
Genset Make Panda 15000i quiet range mounted starboard engine room Inverter/Charger Mastervolt Mass Combi 24/3500/100 , 220V/60Hz
Air Conditioning 60,000 BTU Frigomar Chilled water
Saloon 36,000 BTU
Master Cabin 20,000 BTU
Forward Cabins 8,000 BTU
Port aft Cabin 6,000 BTU Marine
Flybridge , Heater option
Lighting Hella marine lighting system
60 Hella marine - Hella Marinex LED lights
LED courtesy lights fitted to all stairs & companionways
LED down lights all areas of passenger use
LED navigation and anchor lights
8 x deck lights
6 x reading lights over berths
20 x light switches Vimar Brand white or black
4 x floodlights aft deck and foredeck & forward topsides
12 x 110 volt power points Vimar Brand white or black
Fans 1 x 24V circulating fan each cabin
Shore Power 2 x 15 AMP power inlets, isolators, RCDs and 2 x 15 AMP power leads
Solar Power 1.0 KW panels with 80 amp solar Mastervolt controller
Underwater Lights 6 Blue or white.
Wiring Specification AS 3000, marine grade tinned wire.
Plumbing
Plumbing system "Whale Quick connect" plumbing system
Fresh water pumps 3 x Whale pressure pumps
Hot Water. 2 x 40 liter electric systems Quick.
Toilets 3 x Tecma Electric silent flush
Holding Tank 2 x 200 liter tanks with manual shut off
Bilge Pumps 8 pumps (4 each hull) 4 x electric auto/manual with float switches & non return valves and 2 x manual double action pumps
Desalinater Stella 160 LPH with Auto flush
Water Supply Hot & cold water with transfer system Port and Stb
Flybridge Sink Stainless steel
Cockpit Sink Stainless Steel
Transom Shower Hot & Cold Port side Whale brand
Windscreen Washers To Flybridge windscreen with washer
Laundry
Laundry Space Laundry Space Port hull
Washing Machine Ariston washer dryer ARMF125
Drier Ariston condenser dryer TCF 87
Storage Cupboard Under washing machine Specification PP 56 Page | 7 Version 01.01.2016
Deck Equipment
Anchor Winch Muir 3500w electric Horizontal Chain and gypsy with chain counter at helm.
Winch Controls Helm remote plus deck mounted foot switches
Anchor 1 45 KG Plough Stainless steel
Anchor 2 45 KG Plough Galvanized with 120 meters 18mm Silver anchor line
Anchor Chain 100 Meters 3/8' grade L chain
Anchor Bridle 18mm silver rope x 10 meters with Chain claw,
Anchor Wash Whale deck wash
Deck Wash Freshwater 19 liters/minute to foredeck and port aft topsides
Deck Shower Hot & cold Stb topsides aft
Mooring Ropes 4 / black braided
Fenders 4 / 200 x 900mm
Grab Rails 2 x fitted to port & starboard cockpit entrances
Keels Beaching keels x 2 sacrificially mounted each hull
Mooring Cleats 6 x 300mm each hull
1 x 300mm on catwalk
3 x pop-up cleats each stern swim platform
Bow Lockers 1 each bow accessed from deck with shelving
Anchor Locker Large storage space with spare lockers either side for rope and tackle
BBQ Locker Located aft portside, gas bottle stowage, plumbed gas line to outer transom connection for barbecue
Transom Swim Ladder Stainless steel mounted on port swim deck
Safety Rails 32mm stainless top rail 4mm stainless intermediate wires
Jacuzzi Twin jets one light .Heated
Non Skid Deck Tread Incorporated into deck molding
Dinghy Davits Transom mounted to suit 3.6m RIB with lifting tackle
Hatches, Windows & Doors
Cabin Doors Timber/vinyl paneling
Saloon Entrance Doors Anodized aluminum hinged door or white powder coated
Saloon Rear Windows Anodized aluminum sliding glass
En'suite Side Window Sliding aft section
Windscreens 12mm toughened glass
Aft Hull Windows 3 x fixed 900mm x 500mm 12mm toughened glass
Forward Hull Windows 6 x opening elliptical ports 500mm x 200mm
Foredeck Hatches 2 / 500mm x 500mm opening hatches above forward cabins
Fly bridge Hatches 2 / 500mm x 500mm 1 / 600 x600
Master Cabin Hatches 2 / 500mm x 500mm 1 / 600 x600
Fly bridge windscreen 10mm toughened clear glass or equivalent clear acrylic "Opening side windows"
Clears Clears in tracks with additional zips for removal
Exterior Locker Doors Composite Specification PP 56 Page | 8 Version 01.01.2016
Page | 8 Version 01.01.2016
Options included
Powerplay 56 IPS 600.
Panda Gen set
Luxury options
Tecma heads
Ray Marine Navigation.
Mastervolt electrical
Lithium Ion batteries
Ultra Fabric upholstery
Solar charging system
Luxury white goods
Water maker
CE Certification: Class A Offshore.
Cost FOB Hong Kong USD 1,795,000.
Additional options
1 x Ray marine T400 Thermal /Low Light Camera system $17,790
KVH Satellite POA
Czone or Empire buss AC DC distribution POA
Options included
Powerplay 56 IPS 600.
Panda Gen set
Luxury options
Tecma heads
Ray Marine Navigation.
Mastervolt electrical
Lithium Ion batteries
Ultra Fabric upholstery
Solar charging system
Luxury white goods
Water maker
CE Certification: Class A Offshore.
Cost FOB Hong Kong USD 1,795,000.
Freight, Make Ready, Taxes additional
Additional options
1 x Ray marine T400 Thermal /Low Light Camera system $17,790
KVH Satellite POA
Czone or Empire buss AC DC distribution POA
Disclaimer
The Company offers the details of this vessel in good faith but cannot guarantee or warrant the accuracy of this information nor warrant the condition of the vessel. A buyer should instruct his agents, or his surveyors, to investigate such details as the buyer desires validated. This vessel is offered subject to prior sale, price change, or withdrawal without notice.
For Sale By Robert Christopher Yacht Sales
425 Fairfield Ave
Stamford, Connecticut, 06902
US