2007 Mastercraft X7
$29,900 USD
2007 Mastercraft X7 | 2007 Mastercraft X7 - Photo #1
2007 Mastercraft X7 | 2007 Mastercraft X7 - Photo #2
2007 Mastercraft X7 | 2007 Mastercraft X7 - Photo #3
2007 Mastercraft X7 | 2007 Mastercraft X7 - Photo #4
2007 Mastercraft X7 | 2007 Mastercraft X7 - Photo #5
2007 Mastercraft X7 | 2007 Mastercraft X7 - Photo #6
2007 Mastercraft X7 | 2007 Mastercraft X7 - Photo #7
2007 Mastercraft X7 | 2007 Mastercraft X7 - Photo #8
2007 Mastercraft X7 | 2007 Mastercraft X7 - Photo #9
2007 Mastercraft X7 | 2007 Mastercraft X7 - Photo #10
2007 Mastercraft X7 | 2007 Mastercraft X7 - Photo #11
2007 Mastercraft X7 | 2007 Mastercraft X7 - Photo #12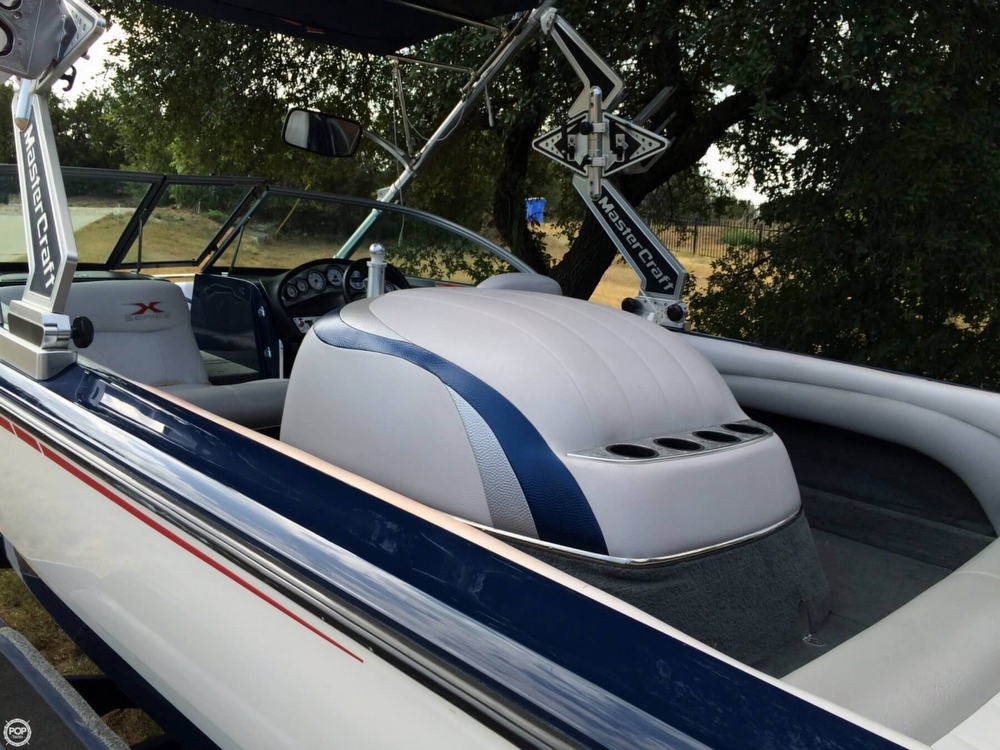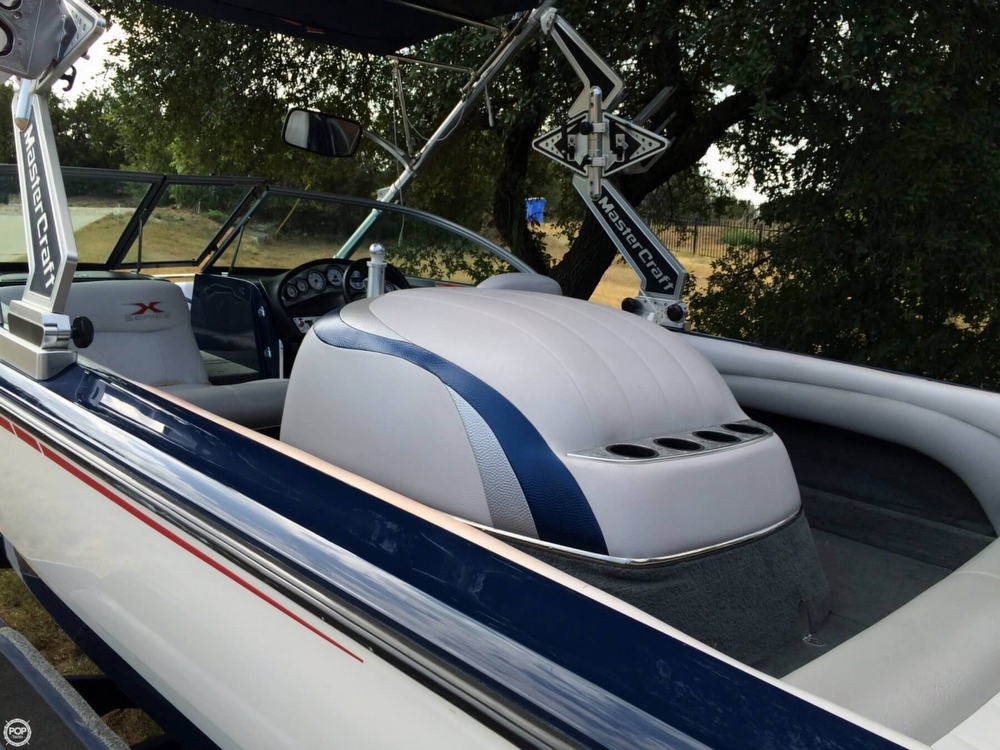 2007 Mastercraft X7 | 2007 Mastercraft X7 - Photo #13
2007 Mastercraft X7 | 2007 Mastercraft X7 - Photo #14
2007 Mastercraft X7 | 2007 Mastercraft X7 - Photo #15
2007 Mastercraft X7 | 2007 Mastercraft X7 - Photo #16
2007 Mastercraft X7 | 2007 Mastercraft X7 - Photo #17
2007 Mastercraft X7 | 2007 Mastercraft X7 - Photo #18
2007 Mastercraft X7 | 2007 Mastercraft X7 - Photo #19
2007 Mastercraft X7 | 2007 Mastercraft X7 - Photo #20
2007 Mastercraft X7 | 2007 Mastercraft X7 - Photo #21
2007 Mastercraft X7 | 2007 Mastercraft X7 - Photo #22
2007 Mastercraft X7 | 2007 Mastercraft X7 - Photo #23
2007 Mastercraft X7 | 2007 Mastercraft X7 - Photo #24
2007 Mastercraft X7 | 2007 Mastercraft X7 - Photo #25
2007 Mastercraft X7 | 2007 Mastercraft X7 - Photo #26
2007 Mastercraft X7 | 2007 Mastercraft X7 - Photo #27
2007 Mastercraft X7 | 2007 Mastercraft X7 - Photo #28
2007 Mastercraft X7 | 2007 Mastercraft X7 - Photo #29
2007 Mastercraft X7 | 2007 Mastercraft X7 - Photo #30
2007 Mastercraft X7 | 2007 Mastercraft X7 - Photo #31
2007 Mastercraft X7 | 2007 Mastercraft X7 - Photo #32
2007 Mastercraft X7 | 2007 Mastercraft X7 - Photo #33
2007 Mastercraft X7 | 2007 Mastercraft X7 - Photo #34
2007 Mastercraft X7 | 2007 Mastercraft X7 - Photo #35
2007 Mastercraft X7 | 2007 Mastercraft X7 - Photo #36
2007 Mastercraft X7 | 2007 Mastercraft X7 - Photo #37
2007 Mastercraft X7 | 2007 Mastercraft X7 - Photo #38
2007 Mastercraft X7 | 2007 Mastercraft X7 - Photo #39
2007 Mastercraft X7 | 2007 Mastercraft X7 - Photo #40
$29,900 USD
Available
Used
2007
X7
Austin, Texas, US
Power
083892
19ft / 5.79 m
8ft / 2.44 m

Indmar
Rtp-1 5.7l,
Inboard
Unleaded
Fiberglass
2920
7
2016-07-11
2016-07-11
1888051
- Stock #083892 -

Please submit any and ALL offers - your offer may be accepted! Submit your offer today!

At POP Yachts, we will always provide you with a TRUE representation of every Boats we market. We encourage all buyers to schedule a survey for an independent analysis. Any offer to purchase is ALWAYS subject to satisfactory survey results.

Take a look at ALL ***132 PICTURES*** of this Boats on our main website at POPYACHTS DOT COM. We appreciate that you took your time to look at our advertisement and we look forward to speaking with you!
ConditionThis low hours (186) craft has been cleaned after each use and stored on its trailer indoors with a cover on it. Very good condition craft inside and out as evidenced by the many newly taken photos. The seller used it only on freshwater lakes and the trailer has not endured much use or miles.
Navigational Equipment - CD Player
- Cruise Control (Mastercraft Cruise)
- FM Radio
- Fuel Gauge
- Sound System (AM/FM/CD Clarion Deck With MP3 Input, Four JL Audio Speakers, Amp, Subwoofer, Armrest Remote)
- Speedometer
- Tachometer
Mechanical - Bilge Blower
- Bilge Pump
- Custom Paint Trailer
- Engine (Indmar RTP-1 5.7L, 310 Hp)
- Passenger Capacity (6)
- Propeller (OJ 12.5 X 12 Four-blade)
- Propulsion (Direct Drive)
- Rudder (Bronze)
- Fuel Injected (EFI)
Electrical Systems - 12 V DC Outlets
- Accessory Switches
- Alternator
- Amplifier
- Battery
- CD Player
- Engine Kill Switch (Lanyard)
- Fuel Gauge
- Gauges (Billet Aluminum Gauges)
- Horn
- Hour Meter
- MP3 Jack
- Speedometer
- Subwoofer
- Tachometer
- Volt Meter
- Stereo Remote
Deck Gear - Aft Deck Sun Pad
- Beverage Holders
- Bimini
- Boat Cover
- Cooler (12 Qt., Under Walk-through)
- Forward Seating
- Glove Box
- Pull-up Cleats
- Ski Pylon
- Ski Storage
- Swim Platform (Teak)
- Wakeboard Holders (Swivel Board Racks)
- Wakeboard Tower (Zeroflex)
- Windshield
Safety Equipment - Fire Extinguisher
- Grab Rails
For Sale By POP Yachts
6384 Tower Lane, Unit A
Sarasota, Florida, 34240
US