2001 Beneteau 331 Oceanis
$58,000 USD
2001 Beneteau 331 Oceanis | 2001 Beneteau 331 Oceanis - Photo #1
2001 Beneteau 331 Oceanis | 2001 Beneteau 331 Oceanis - Photo #2
2001 Beneteau 331 Oceanis | 2001 Beneteau 331 Oceanis - Photo #3
2001 Beneteau 331 Oceanis | 2001 Beneteau 331 Oceanis - Photo #4
2001 Beneteau 331 Oceanis | 2001 Beneteau 331 Oceanis - Photo #5
2001 Beneteau 331 Oceanis | 2001 Beneteau 331 Oceanis - Photo #6
2001 Beneteau 331 Oceanis | 2001 Beneteau 331 Oceanis - Photo #7
2001 Beneteau 331 Oceanis | 2001 Beneteau 331 Oceanis - Photo #8
2001 Beneteau 331 Oceanis | 2001 Beneteau 331 Oceanis - Photo #9
2001 Beneteau 331 Oceanis | 2001 Beneteau 331 Oceanis - Photo #10
2001 Beneteau 331 Oceanis | 2001 Beneteau 331 Oceanis - Photo #11
2001 Beneteau 331 Oceanis | 2001 Beneteau 331 Oceanis - Photo #12
2001 Beneteau 331 Oceanis | 2001 Beneteau 331 Oceanis - Photo #13
2001 Beneteau 331 Oceanis | 2001 Beneteau 331 Oceanis - Photo #14
2001 Beneteau 331 Oceanis | 2001 Beneteau 331 Oceanis - Photo #15
2001 Beneteau 331 Oceanis | 2001 Beneteau 331 Oceanis - Photo #16
2001 Beneteau 331 Oceanis | 2001 Beneteau 331 Oceanis - Photo #17
2001 Beneteau 331 Oceanis | 2001 Beneteau 331 Oceanis - Photo #18
2001 Beneteau 331 Oceanis | 2001 Beneteau 331 Oceanis - Photo #19
2001 Beneteau 331 Oceanis | 2001 Beneteau 331 Oceanis - Photo #20
2001 Beneteau 331 Oceanis | 2001 Beneteau 331 Oceanis - Photo #21
2001 Beneteau 331 Oceanis | 2001 Beneteau 331 Oceanis - Photo #22
2001 Beneteau 331 Oceanis | 2001 Beneteau 331 Oceanis - Photo #23
2001 Beneteau 331 Oceanis | 2001 Beneteau 331 Oceanis - Photo #24
2001 Beneteau 331 Oceanis | 2001 Beneteau 331 Oceanis - Photo #25
2001 Beneteau 331 Oceanis | 2001 Beneteau 331 Oceanis - Photo #26
2001 Beneteau 331 Oceanis | 2001 Beneteau 331 Oceanis - Photo #27
2001 Beneteau 331 Oceanis | 2001 Beneteau 331 Oceanis - Photo #28
2001 Beneteau 331 Oceanis | 2001 Beneteau 331 Oceanis - Photo #29
2001 Beneteau 331 Oceanis | 2001 Beneteau 331 Oceanis - Photo #30
2001 Beneteau 331 Oceanis | 2001 Beneteau 331 Oceanis - Photo #31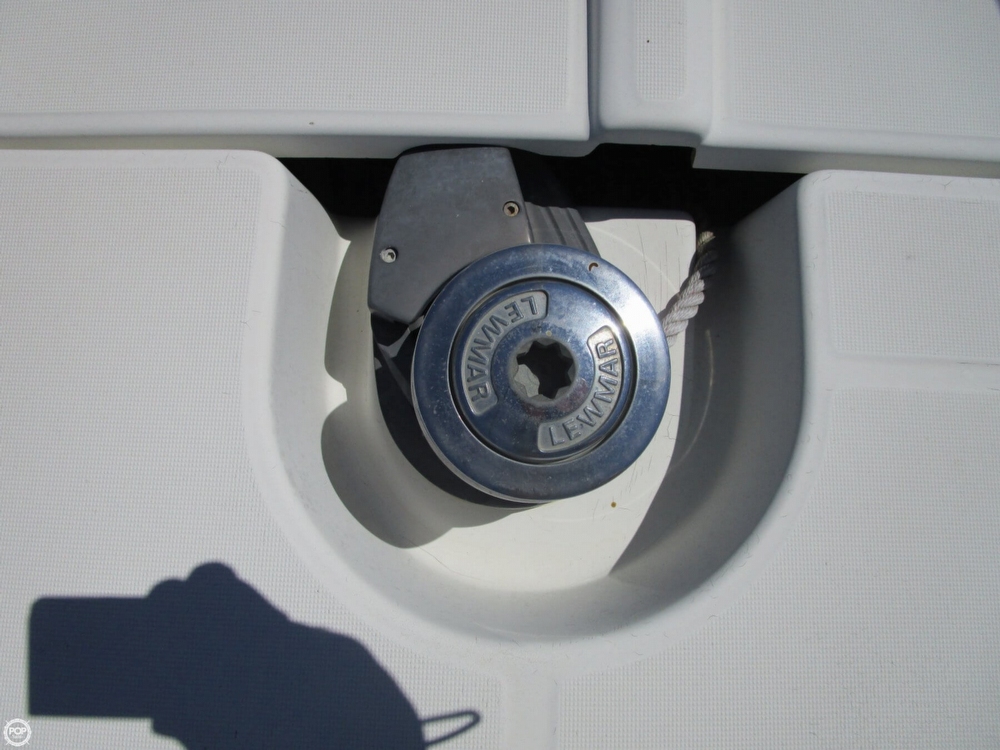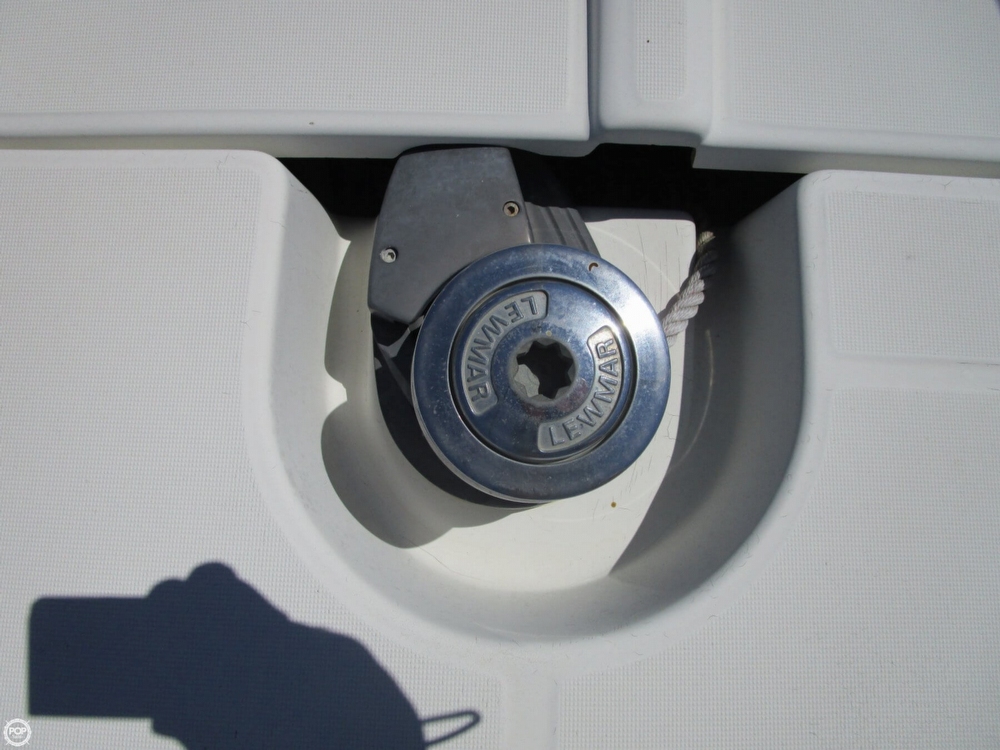 2001 Beneteau 331 Oceanis | 2001 Beneteau 331 Oceanis - Photo #32
2001 Beneteau 331 Oceanis | 2001 Beneteau 331 Oceanis - Photo #33
2001 Beneteau 331 Oceanis | 2001 Beneteau 331 Oceanis - Photo #34
2001 Beneteau 331 Oceanis | 2001 Beneteau 331 Oceanis - Photo #35
2001 Beneteau 331 Oceanis | 2001 Beneteau 331 Oceanis - Photo #36
2001 Beneteau 331 Oceanis | 2001 Beneteau 331 Oceanis - Photo #37
2001 Beneteau 331 Oceanis | 2001 Beneteau 331 Oceanis - Photo #38
2001 Beneteau 331 Oceanis | 2001 Beneteau 331 Oceanis - Photo #39
2001 Beneteau 331 Oceanis | 2001 Beneteau 331 Oceanis - Photo #40
$58,000 USD
Available
Used
2001
331 Oceanis
Freeport, Texas, US
Sail
085595
33ft / 10.06 m
12ft / 3.66 m

Yanmar
3gm30-yeu
Inboard
Diesel
Fiberglass
11173
10
2016-07-03
2016-07-03
1897791
- Stock #085595 -

Please submit any and ALL offers - your offer may be accepted! Submit your offer today!

At POP Yachts, we will always provide you with a TRUE representation of every Boats we market. We encourage all buyers to schedule a survey for an independent analysis. Any offer to purchase is ALWAYS subject to satisfactory survey results.

Take a look at ALL ***150 PICTURES*** of this Boats on our main website at POPYACHTS DOT COM. We appreciate that you took your time to look at our advertisement and we look forward to speaking with you!
ConditionThe boat appears to be in good condition both inside and out. The engine compartment is very clean. There is no apparent mold or mildew and no apparent signs of water infiltration. The deck is sound with no soft spots or cracks evident.

Also features a 16,000 BTU shore powered A/C to keep you nice and cool at dock.
Navigational Equipment - Compass
- Depth Instrument
- FM Radio
- GPS
- Handheld VHF
- Masthead Light:
- Navigation Lights
- Tachometer
- VHF
- Wind Instrument
Mechanical - Ballast (3523)
- Bottom Paint
- Bulk Heads
- Propeller Shafts (Bronze)
- Rudders (2)
Electrical Systems - 110v AC Outlets
- Accessory Switches
- Alternator
- Batteries
- Battery Converter
- Battery Switch
- CD Player
- Circuit Breaker Panel
- Gauges
- Hour Meter (459 Hours)
- Shore Power (110v. AC
- Shore Power Cords
- Speakers
- Tachometer
Accommodations - A/C Heat
- Berth (3)
- Cabin Appointments (Great Teak Wood And Clean Upholstery)
- Cabin Door
- Cabin Lighting
- Cabinets
- Countertops
- Flat Screen TV (Flowscan)
- Galley
- Handbasin
- Hanging Locker
- Head
- Hot Water System
- Ice Box
- Pressurized Water System
- Salon
- Shower
- Sink
- Stereo
- Stove
- Table
Deck Gear - Anchor
- Anchor Drum
- Bench Seat
- Bimini
- Fenders
- Sail Cover
- Shore Lines
- Swim Ladder
Safety Equipment - Bilge Pump
- Dock Lines
- Emergency Bilge Pump
- Emergency Steering
- Fire Extinguisher
- Grab Rails
- Horn
- Life Jackets
- Throwable PFD
Sails - Genoa
- Main
- Roller Furling Jib
- Sail Covers
- Sheet Winches
- Vang
Rigging - Boom
- Furler
- Mast
For Sale By POP Yachts
6384 Tower Lane, Unit A
Sarasota, Florida, 34240
US