2002 Cape Horn Trawler
$849,000 USD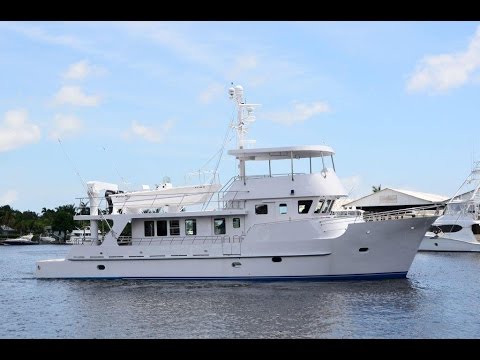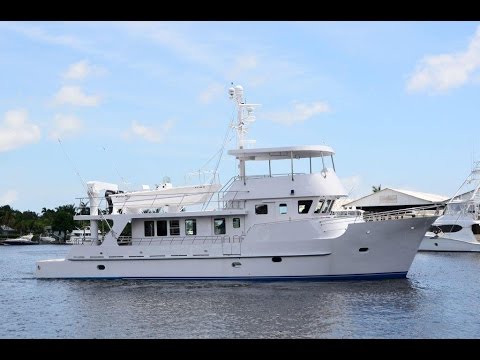 2002 Cape Horn Trawler
2002 Cape Horn Trawler | 1 of 77
2002 Cape Horn Trawler | 2 of 77
2002 Cape Horn Trawler | 3 of 77
2002 Cape Horn Trawler | 4 of 77
2002 Cape Horn Trawler | 5 of 77
2002 Cape Horn Trawler | 6 of 77
2002 Cape Horn Trawler | 7 of 77
2002 Cape Horn Trawler | 8 of 77
2002 Cape Horn Trawler | 9 of 77
2002 Cape Horn Trawler | 10 of 77
2002 Cape Horn Trawler | 11 of 77
2002 Cape Horn Trawler | 12 of 77
2002 Cape Horn Trawler | 13 of 77
2002 Cape Horn Trawler | 14 of 77
2002 Cape Horn Trawler | 15 of 77
2002 Cape Horn Trawler | 16 of 77
2002 Cape Horn Trawler | 17 of 77
2002 Cape Horn Trawler | 18 of 77
2002 Cape Horn Trawler | 19 of 77
2002 Cape Horn Trawler | 20 of 77
2002 Cape Horn Trawler | 21 of 77
2002 Cape Horn Trawler | 22 of 77
2002 Cape Horn Trawler | 23 of 77
2002 Cape Horn Trawler | 24 of 77
2002 Cape Horn Trawler | 25 of 77
2002 Cape Horn Trawler | 26 of 77
2002 Cape Horn Trawler | 27 of 77
2002 Cape Horn Trawler | 28 of 77
2002 Cape Horn Trawler | 29 of 77
2002 Cape Horn Trawler | 30 of 77
2002 Cape Horn Trawler | 31 of 77
2002 Cape Horn Trawler | 32 of 77
2002 Cape Horn Trawler | 33 of 77
2002 Cape Horn Trawler | 34 of 77
2002 Cape Horn Trawler | 35 of 77
2002 Cape Horn Trawler | 36 of 77
2002 Cape Horn Trawler | 37 of 77
2002 Cape Horn Trawler | 38 of 77
2002 Cape Horn Trawler | 39 of 77
2002 Cape Horn Trawler | 40 of 77
2002 Cape Horn Trawler | 41 of 77
2002 Cape Horn Trawler | 42 of 77
2002 Cape Horn Trawler | 43 of 77
2002 Cape Horn Trawler | 44 of 77
2002 Cape Horn Trawler | 45 of 77
2002 Cape Horn Trawler | 46 of 77
2002 Cape Horn Trawler | 47 of 77
2002 Cape Horn Trawler | 48 of 77
2002 Cape Horn Trawler | 49 of 77
2002 Cape Horn Trawler | 50 of 77
2002 Cape Horn Trawler | 51 of 77
2002 Cape Horn Trawler | 52 of 77
2002 Cape Horn Trawler | 53 of 77
2002 Cape Horn Trawler | 54 of 77
2002 Cape Horn Trawler | 55 of 77
2002 Cape Horn Trawler | 56 of 77
2002 Cape Horn Trawler | 57 of 77
2002 Cape Horn Trawler | 58 of 77
2002 Cape Horn Trawler | 59 of 77
2002 Cape Horn Trawler | 60 of 77
2002 Cape Horn Trawler | 61 of 77
2002 Cape Horn Trawler | 62 of 77
2002 Cape Horn Trawler | 63 of 77
2002 Cape Horn Trawler | 64 of 77
2002 Cape Horn Trawler | 65 of 77
2002 Cape Horn Trawler | 66 of 77
2002 Cape Horn Trawler | 67 of 77
2002 Cape Horn Trawler | 68 of 77
2002 Cape Horn Trawler | 69 of 77
2002 Cape Horn Trawler | 70 of 77
2002 Cape Horn Trawler | 71 of 77
2002 Cape Horn Trawler | 72 of 77
2002 Cape Horn Trawler | 73 of 77
2002 Cape Horn Trawler | 74 of 77
2002 Cape Horn Trawler | 75 of 77
2002 Cape Horn Trawler | 76 of 77
2002 Cape Horn Trawler | 77 of 77
$849,000 USD
Active
Used
2002
Fort Lauderdale, Florida, US
Power
74ft / 22.56 m
18ft 2in / 5.54 m

Cummins
N14
Diesel
Steel
2014-06-13
2016-09-15
1496214
The company motto of Cape Horn trawlers is, "First in Safety, Safety First".  COWBOY lives up to this motto.
Originally built as a 68' design, modified during construction bringing her overall length to 74'. COWBOY travels the world competing in fishing tournaments.  She is built to go where the fish are taking the seas whether kindly or otherwise.
Full paint  2014, Awlgrip Matterhorn White, Yacht and Tender
Walk Through
Boarding via the amidships gate, the solid build of COWBOY is instantly felt: waist high gunwales with stainless steel handrails on the main deck and a Portuguese bridge forward. The bow sports a single serious plow anchor with a vertical foot-operated capstan. 
The Aft Deck is laid out with bench seating and a large table. A portside ladder leads to the boat deck and there is a hatch that provides entry to the engine room. A stairway to starboard steps down to the fishing cockpit that was added after the build, making this original 68 footer a 74' fishing trawler. The cockpit is outfitted with four fighting chairs, helm station, rod holders, bait freezer, bait well, cutting table and electric Jenn-Air grill.
The Main Salon is entered from the aft deck. A large U-shaped settee to starboard is upholstered in a caramel leather that complements the maple paneling, giving an inviting warmth. A custom topped table with a sportfish motif  fronts the settee. To port are two dark brown chairs further adding to the warm ambiance, and a drop-down TV lies above the granite breakfast bar that serves as the division between salon and galley. Storage cabinetry abounds in both the salon and galley. 
From the galley to starboard is a door to the exterior as well as stairways leading below deck and to the pilothouse.
The pilothouse is raised a few steps above the main deck. There are doors port and starboard to the Portuguese deck and a stairway to the boat deck and flybridge. Roomy with excellent visibility, the pilothouse is outfitted with full navigational equipment for deep-water voyages. Storage areas abound and there is ample seating with a helm chair for two and a large raised settee.
Electronics are repeated at the helm on the Flybridge. There is an abundance of storage on the flybridge: under the console, in port and starboard cabinets, as well as below the built-in U-shaped settee.  A  22' Twin Vee CAT tender is cradled on the boat deck and is raised and lowered with a davit.  The tender is powered with two Suzuki 60 hp outboards.
COWBOY's accommodations consist of three double cabins and two heads. The VIP cabin is forward with a double berth, drawer storage and hanging lockers. The Guest Cabin is just aft to port and has a double berth and twin Pullman berths. The VIP and guest cabin share a head with shower located portside.  Aft of the head is an office complete with built-in desk.
The Master Suite is full-beam amidships.  There is a centerline king berth, a built-in chest of drawers to port, night stands, a dressing table to starboard and four sets of hanging lockers. An en suite head with Jacuzzi tub is to starboard. 
A utility room with laundry is entered from the master and a water-tight door amidships accesses the engine room from the utility room.
2014 - Complete new paint job
2014 - New bottom paint
Construction
The Cape Horn trawler is built primarily for trans-ocean voyages with the comfort and safety of its passengers the prime goal. The hull is constructed of steel plate: hull topsides are ¼" plate, and the bottom is 5/16" plate.  There is a bulbous bow, and framing amidships consists of 2" x 3/8" flat bar longitudinals on 16" centers, and 5" x 3/8" flat bar frames. The single rudder is of ½" steel plate.
Deck Equipment
Boarding gates amidships (port & stbd)
Switlik life raft mounted on boat deck
Security cameras (aft & boat deck)
Stainless steel ladder from aft deck to boat deck
MarQuipt boarding ladder
350 lb. anchor w/chain - 200' x 5/8" chain
Vertical windlass w/foot control
5,000 lb. capacity heavy duty dinghy davit
Fresh water wash down system
Mast with Crow's nest
Custom seating on aft deck
Custom seating on flybridge with custom table by Bob Jenny 
Engine & Mechanical
Cummins N14 44 HP 855 cubic inch marinized diesel engine
5500 gallons diesel fuel capacity
Perfect Filter fuel polishing system
2 Onan 17 kW generators
Hydraulic steering
Hydraulic pump for steering
Hydraulic pump for windlass/thrusters/davit & wench
5,000 pound Steelhead marine davit
3,500 pound 20' Twin Vee with 4-stroke Suzukis with 5 hours Switlik life raft
Marine Decking on main deck & cockpit covering board & sole MarQuipt boarding ladder & gangway
Hydraulic windlass controls and additional foot controls
Watermaker 70 Gallons Per Hour  
Engines
Cowboy's engines are rated continuous duty at 1800 rpm which runs her at 10 knots. The owner likes to run her at 1500 rpm where she turns 8 knots. There is a flow scan meter but it has never been calibrated. The owner has looked at the fuel burns at these rpms in the Cummins manual and at 10 knots it is 1.5 gals per nautical mile. Currently the Flow scan reads high and shows 2 gals per mile at 10 knots, maybe 2.2. Using the 1.5 gallon per mile and keeping a 500 gallon reserve this would give you a range of 3,333 miles.
The boat has Westmar digital stabilizers.
Utility Room
Water-tight door to engine room
Asko stacked washer & dryer
Stainless steel sink and counter
Tool storage drawers
Cabinets
Electronics
3 Garmin GPS MAP 8212 Touchscreen Chartplotters - Brand New, Never Used
Garmin GSD 26 Digital Sonar/Sounder module
Garmin B265LH Broadband CHIRP BTH T/H Transducer
Furuno 4.3" Color LCD Display that includes depth & temp 
Robertson AP20 depth, temp & long range Transducer 
Robertson AP22 Autopilot 
Robertson R3000X Autopilot Flybridge Repeater
Robertson FU35 Autopilot Remote Control 
Robertson FU35 Autopilot FollowUp Steering Lever #1 Wheelhouse 
Robertson FU35 Autopilot FollowUp Steering Lever #2 Flybridge 
Autopilot FollowUp Steering Lever
Fishing Cockpit Robertson CD100A
Autopilot Course Detector Pickup for Magnetic Compass Robertson CD135
Autopilot Course Detector Interphase
Compass:  Robertson Autopilot rated Fluxgate RFC35R with Steel boat Software
Compass:  Steering 5" Barber bracket mount
SSB:  ICOM M710RT22
SSB:  ICOM Automatic Antenna Tuner AT130 SSB Antenna:  Morad 28'
Radar 1:  Furuno 1943CNT 11" Screen Color LCD 4' Open Array Radar 2:  Furuno M1732C 7" Color Screen LCD 24" Radome NavNet BlackBox Furuno ARP11 Complete with PG1000 Heading Sensor NavNet Sounder Furuno ETR-6
GPS:  Furuno GP-320B with WAAS for NavNet Furuno AIS Wind, Speed & Direction
Digital Wind & Direction Display Head & Antenna
Weather Fax:  Furuno FAX207
Weather Fax:  Furuno FAX-5 Coupler + 173 WHIP
Remote Display: Furuno RD30 NavNet
Satellite TV:  KVH TracVision 4 Big Bay 17" Video Monitor Repeater for Furuno
Video Surveillance Cameras: Engine Room, Fishing Cockpit & Aft Deck
Joysticks for Bow & Stern
Thruster Control 3-Way: Pilothouse, Flybridge & Fishing Cockpit
Rudder Angle Indicators 3-Way:  Pilothouse, Flybridge & Fishing Cockpit
Cummings Panel x 2 Indicators for Engine:  Wheelhouse & Flybridge
2014 Transducers: 1 for Furuno, 1 for Garmin CHIRP FloScan Fuel Consumption Meter
FloScan fuel consumption meter
Ten 8D house batteries for approximately 17 hours usage
Cockpit
Dual outriggers
Bait freezer
Bait prep with stainless steel sink with hot & cold running water 
Hand-held shower with hot & cold water
Custom Lure Storage Cabinet 
Jenn-Aire electric grill
Live bait well 
Swim ladder
Main Salon
Neutral Tone Décor
Large U-shaped settee upholstered in caramel leather
Custom table top
2 Occational chairs, dark brown
Drop-down SAT TV
Bookcase
Granite-topped breakfast bar
3 Stools
Galley
Sub-Zero Fridge/Freezer 700 TCI with 2 freezer drawers
Sub-Zero Freezer 700BF
Amana CK2T30/E4 ceramic stovetop 
Pot holders for stove
ASCO 220V  stainless steel washer & dryer 
Microwave/convection oven
Trash compactor
KitchenAid in-sink disposal
TECMA Toilets
Grohe shower/faucets throughout
2 Sea-Vac built-in vacuum cleaners
20-Gallon electric water heater 
Kidde marine fire extinguishers throughout
Glendenning shore power cable
IsoBoost Isolation Transformer Hull Potential Meter
Granite countertops throughout
Stainless steel countertop in utility room
Custom cabinets in utility room
13" TV
Accommodations
Master Suite located full-beam amidships with en suite head and Jacuzzi tub/shower
Maple interior by Cape Horn Trawler Corporation
Centerline queen size bed 
Hanging lockers
Dressing table
Drawer storage
2 Night stands
Drop-down SAT TV
VIP located forward with en suite access to shared guest head and shower
Queen size bed
Night stands
Hanging lockers
Drawer storage
Port Guest Cabin
Criss-cross beds - twin upper, and full size lower
Head and shower shared with VIP cabin
Drawer storage
Hanging locker
Flybridge
1 of the 3 Garmin GPSMAP 8212 with Depth/Sound/Temp & CHIRP
Furuno VHF
Furuno Video Sounder 1943 CNT FCB 1100 Dual Frequency Sounder
2 Stidd single helm chairs on flybridge
Disclaimer
The Company offers the details of this vessel in good faith but cannot guarantee or warrant the accuracy of this information nor warrant the condition of the vessel. A buyer should instruct his agents, or his surveyors, to investigate such details as the buyer desires validated. This vessel is offered subject to prior sale, price change, or withdrawal without notice.
For Sale By Bradford Marine Yacht Sales
3051 W State Road 84
Fort Lauderdale, Florida, 33312
US