2011 Beneteau Swift Trawler
$875,000 USD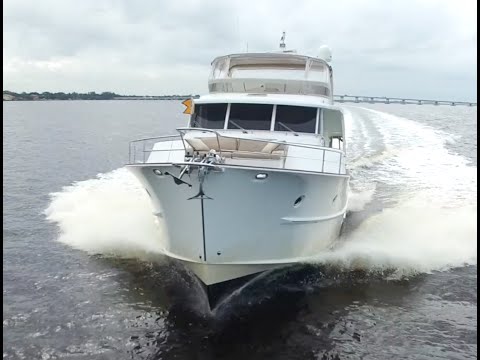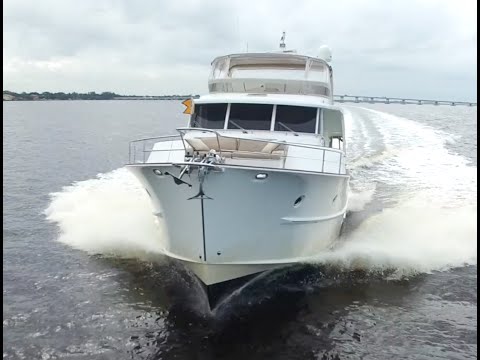 2011 Beneteau Swift Trawler
2011 Beneteau Swift Trawler | 1 of 110
2011 Beneteau Swift Trawler | 2 of 110
2011 Beneteau Swift Trawler | 3 of 110
2011 Beneteau Swift Trawler | 4 of 110
2011 Beneteau Swift Trawler | 5 of 110
2011 Beneteau Swift Trawler | 6 of 110
2011 Beneteau Swift Trawler | 7 of 110
2011 Beneteau Swift Trawler | 8 of 110
2011 Beneteau Swift Trawler | 9 of 110
2011 Beneteau Swift Trawler | 10 of 110
2011 Beneteau Swift Trawler | 11 of 110
2011 Beneteau Swift Trawler | 12 of 110
2011 Beneteau Swift Trawler | 13 of 110
2011 Beneteau Swift Trawler | 14 of 110
2011 Beneteau Swift Trawler | 15 of 110
2011 Beneteau Swift Trawler | 16 of 110
2011 Beneteau Swift Trawler | 17 of 110
2011 Beneteau Swift Trawler | 18 of 110
2011 Beneteau Swift Trawler | 19 of 110
2011 Beneteau Swift Trawler | 20 of 110
2011 Beneteau Swift Trawler | 21 of 110
2011 Beneteau Swift Trawler | 22 of 110
2011 Beneteau Swift Trawler | 23 of 110
2011 Beneteau Swift Trawler | 24 of 110
2011 Beneteau Swift Trawler | 25 of 110
2011 Beneteau Swift Trawler | 26 of 110
2011 Beneteau Swift Trawler | 27 of 110
2011 Beneteau Swift Trawler | 28 of 110
2011 Beneteau Swift Trawler | 29 of 110
2011 Beneteau Swift Trawler | 30 of 110
2011 Beneteau Swift Trawler | 31 of 110
2011 Beneteau Swift Trawler | 32 of 110
2011 Beneteau Swift Trawler | 33 of 110
2011 Beneteau Swift Trawler | 34 of 110
2011 Beneteau Swift Trawler | 35 of 110
2011 Beneteau Swift Trawler | 36 of 110
2011 Beneteau Swift Trawler | 37 of 110
2011 Beneteau Swift Trawler | 38 of 110
2011 Beneteau Swift Trawler | 39 of 110
2011 Beneteau Swift Trawler | 40 of 110
2011 Beneteau Swift Trawler | 41 of 110
2011 Beneteau Swift Trawler | 42 of 110
2011 Beneteau Swift Trawler | 43 of 110
2011 Beneteau Swift Trawler | 44 of 110
2011 Beneteau Swift Trawler | 45 of 110
2011 Beneteau Swift Trawler | 46 of 110
2011 Beneteau Swift Trawler | 47 of 110
2011 Beneteau Swift Trawler | 48 of 110
2011 Beneteau Swift Trawler | 49 of 110
2011 Beneteau Swift Trawler | 50 of 110
2011 Beneteau Swift Trawler | 51 of 110
2011 Beneteau Swift Trawler | 52 of 110
2011 Beneteau Swift Trawler | 53 of 110
2011 Beneteau Swift Trawler | 54 of 110
2011 Beneteau Swift Trawler | 55 of 110
2011 Beneteau Swift Trawler | 56 of 110
2011 Beneteau Swift Trawler | 57 of 110
2011 Beneteau Swift Trawler | 58 of 110
2011 Beneteau Swift Trawler | 59 of 110
2011 Beneteau Swift Trawler | 60 of 110
2011 Beneteau Swift Trawler | 61 of 110
2011 Beneteau Swift Trawler | 62 of 110
2011 Beneteau Swift Trawler | 63 of 110
2011 Beneteau Swift Trawler | 64 of 110
2011 Beneteau Swift Trawler | 65 of 110
2011 Beneteau Swift Trawler | 66 of 110
2011 Beneteau Swift Trawler | 67 of 110
2011 Beneteau Swift Trawler | 68 of 110
2011 Beneteau Swift Trawler | 69 of 110
2011 Beneteau Swift Trawler | 70 of 110
2011 Beneteau Swift Trawler | 71 of 110
2011 Beneteau Swift Trawler | 72 of 110
2011 Beneteau Swift Trawler | 73 of 110
2011 Beneteau Swift Trawler | 74 of 110
2011 Beneteau Swift Trawler | 75 of 110
2011 Beneteau Swift Trawler | 76 of 110
2011 Beneteau Swift Trawler | 77 of 110
2011 Beneteau Swift Trawler | 78 of 110
2011 Beneteau Swift Trawler | 79 of 110
2011 Beneteau Swift Trawler | 80 of 110
2011 Beneteau Swift Trawler | 81 of 110
2011 Beneteau Swift Trawler | 82 of 110
2011 Beneteau Swift Trawler | 83 of 110
2011 Beneteau Swift Trawler | 84 of 110
2011 Beneteau Swift Trawler | 85 of 110
2011 Beneteau Swift Trawler | 86 of 110
2011 Beneteau Swift Trawler | 87 of 110
2011 Beneteau Swift Trawler | 88 of 110
2011 Beneteau Swift Trawler | 89 of 110
2011 Beneteau Swift Trawler | 90 of 110
2011 Beneteau Swift Trawler | 91 of 110
2011 Beneteau Swift Trawler | 92 of 110
2011 Beneteau Swift Trawler | 93 of 110
2011 Beneteau Swift Trawler | 94 of 110
2011 Beneteau Swift Trawler | 95 of 110
2011 Beneteau Swift Trawler | 96 of 110
2011 Beneteau Swift Trawler | 97 of 110
2011 Beneteau Swift Trawler | 98 of 110
2011 Beneteau Swift Trawler | 99 of 110
2011 Beneteau Swift Trawler | 100 of 110
2011 Beneteau Swift Trawler | 101 of 110
2011 Beneteau Swift Trawler | 102 of 110
2011 Beneteau Swift Trawler | 103 of 110
2011 Beneteau Swift Trawler | 104 of 110
2011 Beneteau Swift Trawler | 105 of 110
2011 Beneteau Swift Trawler | 106 of 110
2011 Beneteau Swift Trawler | 107 of 110
2011 Beneteau Swift Trawler | 108 of 110
2011 Beneteau Swift Trawler | 109 of 110
2011 Beneteau Swift Trawler | 110 of 110
$875,000 USD
Active
Used
2011
Swift Trawler
Fort Myers, Florida, US
Power
52ft / 15.85 m
16ft / 4.88 m

Volvo
D9
Inboard
Diesel
Fiberglass
2015-12-01
2016-09-25
2290893
2011 Beneteau Swift Trawler 52
2nd Owner, Fully Loaded, Loop Ready
850 Hours on Twin Volvo D9-575's 
Serviced 50 hours ago
$5,000 Hull & Interior Detail performed January 2016
Motivated 2 boat owner, bring offers
Bow & Stern Thrusters
Wireless Yacht Controller
Custom Teak Cockpit/Bridge Tables with Corian Inlay
Satellite TV
Satellite Weather
Raymarine E120's & Raymarine Autopilot w/ Wireless Remote
2012 Walker Bay Genesis Console 340 Tender
2012 30HP Honda 4 Stroke
UMT Davit (1,000lb) w/ S.S. Wire Rope Lift

Raymarine Twin Camera System
Hinged Arch (Great Loop Necessity)
Full Custom Aft Enclosure & Flybridge Enclosure
Custom Exterior Upholstery & Covers
Custom Master Stateroom Queen Mattress
Cockpit
Self-bailing cockpit
2 Alleyway doors to protect cockpit from wind and spray
Stainless steel stanchion on flybridge
L-shaped cockpit bench seat decked in solid wood
PVC Woven Beige upholstery
Large cockpit locker with companionway ladder for access to lazarette, and engine room
Outside ladder for access to flying bridge (secondary access - solid wood steps and twin stainless steel handrail)
220 V 50 Ah shore supply with 20 m / 65'7'' cable
Access door to aft swim deck
Solid wood decked swimming platform with stainless steel area guards and handles to fasten dinghy
Retractable ladder in swimming platform with solid wood steps and stainless steel handrails
4 Tallon marine receivers
Hull & Deck
HULL
Composition: Sandwich (Polyester resin - Glass fiber / Balsa core)
White gelcoat
Structural hull counter moulding in monolithic laminate
DECK
Composition: Sandwich (Polyester resin - Glass fiber / Balsa core)
White gelcoat
Diamond tip type non-slip covering
Structural counter moulding in monolithic laminate
DECK EQUIPMENT
Plain solid wood bulwark
Port and starboard gangway doors for shore access
Hatch under starboard gangway door for access to fuel and water fillers
Seawater deck wash pumps (2 outlets)
Anchor platform with staainless steel frame and solid wood boards
Bow fitting with twin roller
Horizontal electric windlass Lofran Falkon 1 500 W (chain grab for 12 mm / ½'' chain and gipsy head for buoy line) w/ mooring cleat underneath
Remote control in mooring locker + windlass control from wheelhouse and flybridge steering stations
2 Mooring lockers
2 Stainless steel fairleads
2 Stainless steel mooring bollard on foredeck
4 Stainless steel mooring cleats (2 amidships - 2 aft)
Bench on foredeck with 2 lockers for storing fenders and mooring ropes
SAFETY ON DECK
Stainless steel 2 level pulpit with stainless steel guardrails at rear of deck
Access to foredeck through door in Portuguese bridge
Stainless steel guardrail on the front of wheelhouse windscreen for safety on Portuguese bridge
Cockpit pulpit in stainless steel and solid wood
On flybridge: Stainless steel pulpit completely surrounding aft of flying bridge with stainless steel guardrails on snap shackles to facilitate launching of dinghy and life raft
Salon
Aft 2-leaved sliding door window with curtains and stainless steel frame
Sliding, opening side windows with blinds and stainless steel frame
U-shaped bench seat with cushions and backrests
Storage under bench seats
Varnished wood salon table, electrically adjustable height
2 Removable armchairs
Bar unit with storage and encased 32" LED TV 
Storage cupboard with drawer and cubbyholes
Leather covered stainless steel handrail on ceiling
Galley (Port Side U-Shaped)
Sliding window with blind in front of sink
Resin worktop with stainless steel 2 basin sink, washing up drainer and bin access
Mixer tap with hot/cold water under pressure
175 liter refrigerator + 45L freezer fitted into wooden cupboard to starboard
Electric stove with saucepan brackets
Microwave Oven
Trash locker accessed from alleyway
Extractor hood fan
Built-in dishwasher
Plentiful storage with cubbyholes and cutlery drawer
Suspended shelf above worktop between galley and saloon
Spotlights LED
Wheelhouse access step with leather covered stainless steel handrail
Pilothouse Helm Station
Raised steering station
Grey-tinted glass windscreen with 3 speed de-misting system
Stainless steel windshield wipers with washer
2 Sliding doors for access to catwalks
2 Windows with blinds fitted to either side of wheelhouse
Inside access stairs to flying bridge with varnished wood handrail
Lewmar® T44 opening hatch in wheelhouse ceiling
3-way Electrically adjustable Bezenzoni® pilot armchair with retractable footrest - Leather cushions Beige
Leather covered steering wheel in stainless steel
Hydraulic assisted steering
Ergonomic steering console, space for navigation electronics
2 Raymarine® E120s, Raymarine Autopilot, Raymarine Wind Instrument and engine instruments, engine repeaters with rev counters, pressure and temperature indicators, fuel gauges...
Tiller angle indicator
Lenco Trim Tabs
Electric engine control levers
Steering compass
Functional controls: Wiper, Demister, Fog horn, Navigation lights, Anchoring,
Bow & Stern Thrusters
Windlass
220 V socket to starboard
12V socket
Wide copilot bench seat with wooden shelf, stainless steel handrail and footrest, large storage space under bench
Chart table to port, with drawer and storage space, reading spotlight, 220 V socket
Electrical panel 24 V and 220 V
CD/MP3, USB, AUX. radio with 2 loudspeakers in wheelhouse and 4 waterproof speakers outside (2 in the cockpit - 2 on flybridge)
Companionway stairs to cabins and washroom with leather covered stainless steel handrail
Extensive space under steering station with windshield washer tank and access to all control panel connexions, ceiling lighting
Accommodations
OWNER CABIN (CENTERED AMIDSHIPS)
2 Large fixed panoramic hull portholes with fitted opening portlights and curtains
Large central bed with lathed bedbase and marine mattress
Background lighting with brightness adjustment and bedside lamps
Storage: Cubby hole lockers, large hanging locker with built in safe, drawers
Mirror
Leather covered stainless steel handrail
Desk and seating to starboard
Access door to private bathroom
220 V socket
VIP CABIN (FORWARD)
Large Center Bed
Marine mattress
Storage, Hanging locker, Drawers
Lighting and reading spotlights
1 Opening hatch Lewmar® T44
2 Opening hull portholes with curtains
Bedstead mirror
GUEST CABINS (TO PORT)
2 large individual bunks
Marine mattress
Hanging locker, Storage space and reading lamps
2 Opening hull portholes with curtains
Flybridge
Inside stairs to flying bridge from wheelhouse
Sliding hatch cover in grey-tinted PMMA, foldaway solid wood doors with fastening and blocking system
Grey tinted windscreen in PMMA
Steering console with: Raymarine E120, Raymarine Autopilot, Steering compass, Steering wheel, Electric engine controls, tiller angle indicator, Rev counter, Fuel gauges, 12 V socket, Controls for bow and stern thruster, windlass, flaps, lighting, navigation lights and foghorn
Adjustable, swivel Besenzoni® pilot seat with armrests
Custom Teak Table with Corian Inlay
U-shaped bench seat with storage lockers
Cloth cushions and backrests PVC Woven Beige
Stainless steel handrail
Console cover Fly + Seat of Fly
Worktop with sink and hot and cold water mixer tap under pressure
Refrigerator
Storage space
Electric Grill
Polyester hoop bar with fitted spotlights and loudspeakers
Supports aerials, radar and bimini top
Quarterdeck for storing dinghy or for use as terrace / Sun deck
UMT Davit
Fixing plates for dinghy
13' Walker Bay Tender with 30 HP Yamaha
Companionway hatch in PMMA for direct access to cockpit with stainless steel stairs and solid wood steps
Space for life raft with stainless steel fixing bolt plates
Flag pole bracket on starboard aft pulpit
Hinged Radar Arch for easy lowering on the Loop
Engine Room
VOLVO® D9 575s
Foam soundproofing in engine compartment
Side air intakes
2 Electric engine hold ventilators
Stainless steel shaft lines with end anodes
Fuel tanks: 2 x 528 US Gal with interconnection
4 blade propellors
Access door to engine compartment in cockpit bay
Extinguishers in engine hold with remote controls
Inert gas system for engine protection
Ceiling lighting
Central batteries under aluminium floor
Onan Generator
Electrical
Electrical panel 24 V / 220 V
Electrical battery switches
220 V V shore supply with 20 m / 65'7'' cable
220 V sockets in saloon, galley, wheelhouse and cabins
Battery charger 60 Ah
Inverter 12V/ 24V
12 V sockets on flying bridge and in wheelhouse
4 Engine batteries 75 Ah (Gel batteries)
4 Service batteries 140Ah and 4 batteries 75Ah (gel) dedicated to thrusters
Bow and stern thrusters: MaxPower® 160 kg / 353 lbs thrust, tunnel diameter 250mm / 10''
Lofran Falkon® 1 500 W Electric windlass (1 600 kg / 3,526 lbs peel)
Electric trim tabs Lenco®
Navigation lights in stainless steel
Mooring light
3 Electric windscreen wipers
2 Automatic electric bilge pumps
2 Engine hold ventilators
Electric water heater on shore supply or on engine exchanger
Inside lighting, cockpit, alleyways and flying bridge
Light dimmers in saloon, cockpit, alleyways, wheelhouse and master cabin
Generator: 1 Starter battery 110Ah and battery charger 25Ah
Electric Bezenzoni® armchair in wheelhouse
Head Compartments
Shower cubicle completely counter moulded with opaque plexiglass door
Fitted seating, decked in solid wood
Opening hull porthole and mechanical ventilation
Waste water drained by gravity to buffer tank (50 l / 13 US Gal)
Electric Vacu-flush toilet with sewage tank in cockpit
Opening hull porthole
Mixer tap with hot/cold water under pressure
Mirror
Toilet accessory rack
Manufacturer's Description
The Swift Trawler 52 is a stunning combination of everything that contributes to the joy of cruising with the comfort and performance of a larger pilothouse motor yacht. Truly the top of its class, the new Beneteau ST52 outshines the competition in every category.
Powered by twin Volvo 575 HP diesels, she will cruise effortlessly at 18 knots with a top speed of 24 knots (WOT). At wide open throttle, the ST52 burns only 2 gallons per mile -- amazing fuel efficiency, made possible by her brilliantly engineered hull design, which boasts maximum stability and an impressively comfortable ride even in rough conditions.
Style? She has plenty of it, from her elegant European fit and finish to her light and spacious living areas including a breathtaking full beam master suite with double ports just above waterline.
For a detailed 3rd party look at the ST52, visit boattest.com and see what Captain Steve had to say. (He absolutely admired it!)
Disclaimer
The Company offers the details of this vessel in good faith but cannot guarantee or warrant the accuracy of this information nor warrant the condition of the vessel. A buyer should instruct his agents, or his surveyors, to investigate such details as the buyer desires validated. Hours listed may vary from actual hours due to recent use. Purchaser is encouraged to verify hours prior to purchase. This vessel is offered subject to prior sale, price change, or withdrawal without notice.
For Sale By Denison Yacht Sales - Palm Beach Gardens
2401 PGA Blvd #164 Soverel Harbour Marina
Palm Beach Gardens, Florida, 33410
US