2017 Cantiere delle Marche Darwin 96
$7,950,000 EUR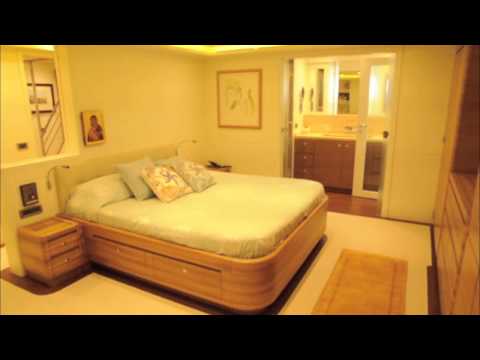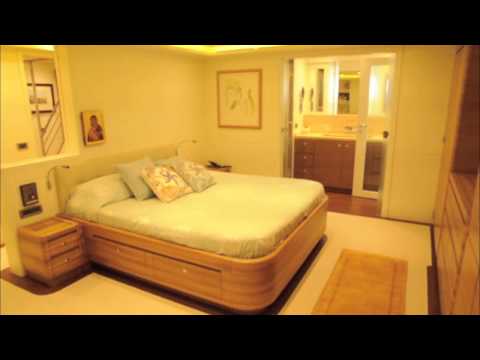 2017 Cantiere delle Marche Darwin 96
2017 Cantiere delle Marche Darwin 96 | 1 of 41
2017 Cantiere delle Marche Darwin 96 | 2 of 41
2017 Cantiere delle Marche Darwin 96 | 3 of 41
2017 Cantiere delle Marche Darwin 96 | 4 of 41
2017 Cantiere delle Marche Darwin 96 | 5 of 41
2017 Cantiere delle Marche Darwin 96 | 6 of 41
2017 Cantiere delle Marche Darwin 96 | 7 of 41
2017 Cantiere delle Marche Darwin 96 | 8 of 41
2017 Cantiere delle Marche Darwin 96 | 9 of 41
2017 Cantiere delle Marche Darwin 96 | 10 of 41
2017 Cantiere delle Marche Darwin 96 | 11 of 41
2017 Cantiere delle Marche Darwin 96 | 12 of 41
2017 Cantiere delle Marche Darwin 96 | 13 of 41
2017 Cantiere delle Marche Darwin 96 | 14 of 41
2017 Cantiere delle Marche Darwin 96 | 15 of 41
2017 Cantiere delle Marche Darwin 96 | 16 of 41
2017 Cantiere delle Marche Darwin 96 | 17 of 41
2017 Cantiere delle Marche Darwin 96 | 18 of 41
2017 Cantiere delle Marche Darwin 96 | 19 of 41
2017 Cantiere delle Marche Darwin 96 | 20 of 41
2017 Cantiere delle Marche Darwin 96 | 21 of 41
2017 Cantiere delle Marche Darwin 96 | 22 of 41
2017 Cantiere delle Marche Darwin 96 | 23 of 41
2017 Cantiere delle Marche Darwin 96 | 24 of 41
2017 Cantiere delle Marche Darwin 96 | 25 of 41
2017 Cantiere delle Marche Darwin 96 | 26 of 41
2017 Cantiere delle Marche Darwin 96 | 27 of 41
2017 Cantiere delle Marche Darwin 96 | 28 of 41
2017 Cantiere delle Marche Darwin 96 | 29 of 41
2017 Cantiere delle Marche Darwin 96 | 30 of 41
2017 Cantiere delle Marche Darwin 96 | 31 of 41
2017 Cantiere delle Marche Darwin 96 | 32 of 41
2017 Cantiere delle Marche Darwin 96 | 33 of 41
2017 Cantiere delle Marche Darwin 96 | 34 of 41
2017 Cantiere delle Marche Darwin 96 | 35 of 41
2017 Cantiere delle Marche Darwin 96 | 36 of 41
2017 Cantiere delle Marche Darwin 96 | 37 of 41
2017 Cantiere delle Marche Darwin 96 | 38 of 41
2017 Cantiere delle Marche Darwin 96 | 39 of 41
2017 Cantiere delle Marche Darwin 96 | 40 of 41
2017 Cantiere delle Marche Darwin 96 | 41 of 41
$7,950,000 EUR
Active
New
2017
Darwin 96
Fort Lauderdale, Florida, US
Power
98ft 9in / 30.10 m
24ft 5in / 7.44 m

Mtu
8v 2000 M72
Inboard
Diesel
Steel
2014-02-08
2016-10-27
2293581
NEW CONSTRUCTION - FAST DELIVERY - EXCELLENT QUALITY - AWARD WINNING 
Large volume at 215 GRT
5 cabin layouts
Reliable Caterpillar engine package
Custom interior decor
True Explorer Yacht
Fast 16 month delivery period
CdM is recognized as the premier shipyard in the world building quality explorer yachts in this size range.. Financially stable with a full order book pushing into 2018 Cantiere delle Marche has successfully sold a new construction every 3 months since being founded in 2010.
 Each Cantiere delle Marche yacht is custom built for the individual client and has a personality of its own.

Whether it is the custom color of the hull & superstructure, layout of the sundeck, interior decor, or the general arrangement floor plan - every detail is customized for that specific buyer.

Combining quality, style, over engineering, & a family approach to business and the end result is a shipyard unlike any other.

When you decide to build a yacht at Cantiere delle Marche you truly become part of the family and start on a long adventure ending with the delivery of a personalized yacht that exceeds your highest expectations. 
OVERVIEW
The Cantiere delle Marche 'Darwin 96' is a true explorer yacht: steel displacement hull, long range,  go-anywhere mentality commercial ship disguised as a yacht. The build quality exceeds classification requirements and is a testament to the yards goals of exceeding client's expectations.

215 gross tons, close to a 6,000nm range, large tenders, expansive lazzarrette space that can be configured into a custom dive shop, storage for fishing gear, additional freezer/refrigeration for provisioning, water sports equipment, advanced navigation equipments equivalent to that found on much larger 50+ meter mega-yachts - are all examples of what make the Darwin 96 a true world traveler. Her systems are autonomous and meant to be efficient & reliable so that the guests & crew on-board can reach the far corners of the worlds oceans in safety & all done in the comforts of yacht quality luxury finishes.

Available in 4 or 5 cabin layouts, each Darwin 96 is built to order specifically at the request of the individual buyer. The interior decor, layout & accommodations, exterior deck spaces, lazzarrette, tenders & toys are all chosen as per each clients needs & requirements.

In 16 months from the time contracts are finalized the Darwin 96 is delivered to the client.

Complete technical & build specifications, multiple General Arrangement floor plans, additional interior & exterior pictures, navigation & communication equipment proposals are all available upon request.

The Darwin 96 is like nothing else on the market today - the highest build quality in the world, finished with Italian style.
YACHTS INTERNATIONAL - ARTICLE ON DARWIN 96

The owner of Stella di Mare, the first Darwin 96 from Cantiere delle Marche (CDM), planned to spend several weeks aboard with his family after the yacht launched in April 2013. Four months later and with just five days in port, he and his family have cruised 5,000 miles throughout the Mediterranean, from Croatia to Greece and Turkey, and then to Sicily, Sardinia and France.
___________________________________________________
(The following article was published on December 9th, 2013 in Yachts International)

The Darwin 96 from Italy's Cantiere delle Marche hits a sweet spot in size, amenities and range.

 If you like the idea of a superyacht, but you've nowhere to put one, you should maybe have a word with Cantiere delle Marche. The Ancona, Italy, shipyard's Darwin range might look like it's cashing in on the explorer trend, but there is a lot more to it than that. In fact, it's a concept that seeks to marry the superyacht values of high-quality fit-out, bespoke interior design and onboard space with the practicalities of a go-anywhere boat.

And by go-anywhere they mean just that: tough enough to cruise Alaska and the Chilean fjords if that's what you want, but small enough to find a berth in your local yacht harbor. It's a question not just of priorities, but of balance.
The shipyard's first project, two years ago, set the benchmark. Now, the beamy and voluminous 86 has a bigger brother, the Darwin 96, unveiled at last September's Cannes boat show.

"It's a development of the 86," says Sergio Cutolo of naval architects Hydro Tec. "It's a bit like a new VW Golf: It looks like the old one, but in fact everything is different."

The new yacht, named Stella di Mare, has the same substantial beam as the smaller model, but an extra 10 feet (3 meters) of length, dictated by the owner, who liked the 86, but wanted more space. This has allowed Cutolo to make the bow sections finer and more slippery, and also to reshape the stern so it provides a little more lift under way. The result is a hull that is faster than the 86, but no less fuel efficient.

Accommodations are organized along familiar lines—a midship master suite with proper seafaring portlights rather than fashionable hull windows, a VIP in the bow and a couple of twin cabins with extra fold-down Pullman berths. Wide side decks worthy of a little ship necessarily constrain the breadth of the deck salon. Nevertheless, it is a comfortable area with generous seating and a formal dining table forward on the port side close to the excellent galley. Up one level, there is a private skylounge behind the wheelhouse, another big dining table outside and space aft for a substantial tender of up to 19 feet (5.8 meters). Higher still on the sundeck is an external helm station along with extra seating and sunbathing space.

Like her predecessor, the Darwin 96 has an imposing presence alongside the dock, and that's not just canny design. The hull is constructed from steel ranging in thickness from eight to 12 millimeters ( to ½ inch), with a superstructure of aluminum. The highly polished steel plate protecting the bow is as massive as it looks—12 millimeters (½ inch) of 316L-grade stainless. Below the waterline, the build looks worthy of a battleship with substantial skegs to protect both propellers and rudders from grounding.

Stella di Mare has non-standard engines. Her owner, who moved up from a fast fiberglass planing boat, decided that the 590 horsepower per side offered by the standard Cat C18s wasn't going to be enough for a 200-tonner. He was wrong, of course, as he now acknowledges. On our sea trial off Cannes, jaws dropped as we watched the MTU fuel consumption readout leap from 31 gallons per hour at a relaxed 1,460 rpm to 96 gallons per hour at maximum revs—an extra 65 gallons per hour just to nudge the log from 10 knots to 13. As Cutolo observed, the 96 is no different from most motoryachts in that respect. The owner might push the throttles home once to see how fast the yacht will go, then look at the fuel readout and never do it again. So 10 knots is an excellent passage making speed, providing the 96 with a cruising range of about 3,000 nautical miles. Drop back to 1200 rpm and 8.5 knots and you can double that.

In the wheelhouse, perched 20 feet above the water overlooking that pugnacious bow, all was serene. The sun was going down over red hills on La Napoule's side of the bay. It was so serene, in fact, that my sound meter seemed to have stopped working, so I took it down below to check it. In the master cabin, amidships and adjacent to the engine room, it read just 55dB(A). Forward in the VIP, the level fell to 48dB(A). Of course, numbers don't tell the whole story. The reality is that you'd be able to hear your partner breathing.

And that is exactly how the Darwin people believe this yacht should be used. It's a time machine, they say. Your weekend starts as soon as you arrive at the boat on Friday evening because you can just cast off and go. You can have dinner under way, enjoy the sensation of the sea slipping past and then sleep while your captain and crew do their work. When you wake up, you're there. The anchor chain is running out and there's time for a swim before breakfast.

Planing and displacement cruising are totally different things, and the owner of Stella di Mare made the transition remarkably quickly. Anticipating a four-week cruise after taking delivery of his 96 last April, he soon got the bug and ended up spending the entire summer aboard, using the new yacht in exactly the way it was designed to be used. According to the captain, on a 5,000-mile voyage that took in most areas of the Mediterranean, the yacht entered harbor just five times. Its tremendous reserves of fuel are just part of the story, of course. Independent cruising would be impossible without the 96's high-capacity watermakers and a truly stupendous storage capacity for food and drink.

Long-range cruising is not just a question of priorities, but of getting the balance right. Stella di Mare's wine cellar, under the steps in the lower corridor, is reputed to hold some 800 bottles. That seems about right to me.
SPECIFICATIONS
DIMENSIONS

| | |
| --- | --- |
| Length, overall | 29.5m / 96.75 ft |
| Length, waterline | 26.50m / 86.94 ft |
| Beam, maximum | 7.43m / 24.37 ft |
| Depth, amidship | 4.00m / 13.12 ft |
| Draught, full load | 2.30m / 7.55 ft |
| Displacement, full load | 215t / 212 long ton |

TANK CAPACITIES 

| | |
| --- | --- |
| Diesel | 40.000 l / 8800 US gal |
| Fresh Water | 6.000 l / 1585 US gal |
| Black Water | 1.100 l / 240 US gal |
| Grey Water | 2.100 l / 460 US gal |
| Oil | 600 l / 130 US gal |
| Sewage | 1.100 l / 240 US gal |
| Ballast | 11.000 l / 2900 US gal |

PROPULSION 

| | |
| --- | --- |
| Engines | 2 x MTU 8V 2000 M72 720kW @ 2250 RPM |
| Transmission/Propulsion | 2 x ZF W2300 4:1 |
| Diesel Generator | 2 x 50 kW Kohler |
| Bow Thruster | Electrical 35 kW |
| Stabilizer Fins | Electrical |

PERFORMANCE 

| | |
| --- | --- |
| Max speed | 13.6 knots |
| Cruising speed | 13.2 knots |
| Range | 5900 nmi @ 10.0 knots |

ACCOMMODATION 
Guest : 8 (+2) / 4 cabins
Crew : 5 / 3 cabins
SHIPYARD MISSION STATEMENT
The organisational structure of the Cantiere delle Marche Shipyard is flexible and highly skilled, thanks to a team that has designed and built thousands of metres of steel and aluminium ships in leading shipyards, both in Italy and abroad. On the strength of this wealth of know-how, plus its long-term relationships with the industry's leading professionals, the Cantiere delle Marche Shipyard is capable of working alongside its clients throughout the design, development and construction of any steel or aluminium yacht, guaranteeing attentive management of each phase of the effort by teams assigned to that particular project, so as to ensure the top-flight quality and production excellence typical of all the Shipyard's vessels.
Disclaimer
The Company offers the details of this vessel in good faith but cannot guarantee or warrant the accuracy of this information nor warrant the condition of the vessel. A buyer should instruct his agents, or his surveyors, to investigate such details as the buyer desires validated. This vessel is offered subject to prior sale, price change, or withdrawal without notice.
For Sale By Denison Yacht Sales - Dania Beach
850 NE 3rd Street #205 Harbour Towne Marina
Dania Beach, Florida, 33004
US