1990 Wellcraft 2600 Coastal
$9,995 USD
1990 Wellcraft 2600 Coastal | 1990 Wellcraft 2600 Coastal - Photo #1
1990 Wellcraft 2600 Coastal | 1990 Wellcraft 2600 Coastal - Photo #2
1990 Wellcraft 2600 Coastal | 1990 Wellcraft 2600 Coastal - Photo #3
1990 Wellcraft 2600 Coastal | 1990 Wellcraft 2600 Coastal - Photo #4
1990 Wellcraft 2600 Coastal | 1990 Wellcraft 2600 Coastal - Photo #5
1990 Wellcraft 2600 Coastal | 1990 Wellcraft 2600 Coastal - Photo #6
1990 Wellcraft 2600 Coastal | 1990 Wellcraft 2600 Coastal - Photo #7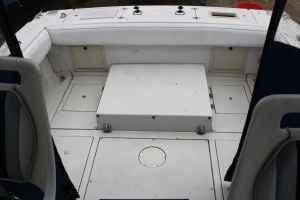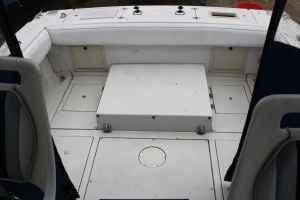 1990 Wellcraft 2600 Coastal | 1990 Wellcraft 2600 Coastal - Photo #8
1990 Wellcraft 2600 Coastal | 1990 Wellcraft 2600 Coastal - Photo #9
1990 Wellcraft 2600 Coastal | 1990 Wellcraft 2600 Coastal - Photo #10
1990 Wellcraft 2600 Coastal | 1990 Wellcraft 2600 Coastal - Photo #11
1990 Wellcraft 2600 Coastal | 1990 Wellcraft 2600 Coastal - Photo #12
1990 Wellcraft 2600 Coastal | 1990 Wellcraft 2600 Coastal - Photo #13
1990 Wellcraft 2600 Coastal | 1990 Wellcraft 2600 Coastal - Photo #14
1990 Wellcraft 2600 Coastal | 1990 Wellcraft 2600 Coastal - Photo #15
1990 Wellcraft 2600 Coastal | 1990 Wellcraft 2600 Coastal - Photo #16
1990 Wellcraft 2600 Coastal | 1990 Wellcraft 2600 Coastal - Photo #17
1990 Wellcraft 2600 Coastal | 1990 Wellcraft 2600 Coastal - Photo #18
1990 Wellcraft 2600 Coastal | 1990 Wellcraft 2600 Coastal - Photo #19
$9,995 USD
Available
Used
1990
2600 Coastal
Brick, New Jersey, US
Power
081410
26ft / 7.92 m
10ft / 3.05 m

Mercruiser
7.4l
Inboard/outboard
Unleaded
Fiberglass
7000
2016-07-01
2016-07-01
1867411
- Stock #081410 -

Please submit any and ALL offers - your offer may be accepted! Submit your offer today!

At POP Yachts, we will always provide you with a TRUE representation of every Boats we market. We encourage all buyers to schedule a survey for an independent analysis. Any offer to purchase is ALWAYS subject to satisfactory survey results.

Take a look at ALL ***19 PICTURES*** of this Boats on our main website at POPYACHTS DOT COM. We appreciate that you took your time to look at our advertisement and we look forward to speaking with you!
ConditionFor her age this 2600 Coastal shows well. She has normal use on her as to be expected on a 1990 model. Her owner does say that this vessel is currently ready for the water and to take home today. Owner says everything is in working order and maintenance is up to date. She shows normal wear and tear for a vessel her age with no outstanding repairs, deferred maintenance or damage noted. Please inquire within for any additional information or to request a showing on the boat.
Navigational Equipment - Compass
- Depth Instrument
- Fuel Gauge
- Navigation Lights
- GPS (GPS MAP 498)
- VHF (Standard Horizon GX 1300)
- Windshield Wipers
Mechanical - Bilge Pump
- Bottom Paint
- Bow Pulpit
- Engine Compartment
- Engine Location (Stern I/O)
- Fuel Filters
- Fuel Tank
- Starting Type (Key Ignition)
- Trim Tabs
- Water Pump
- Engine Flush
- Hand Rails
- Throttle/shift
- GPS (GPS MAP 498)
Electrical Systems - Alternator
- Battery
- Fuel Gauge
- Gauges
- Horn
Accommodations - Enclosed Head With Toilet
Deck Gear - Windshield
For Sale By POP Yachts
6384 Tower Lane, Unit A
Sarasota, Florida, 34240
US