2004 Seaswirl 2601 Striper Alaskan Package
$39,000 USD
2004 Seaswirl 2601 Striper Alaskan Package | 2004 Seaswirl 2601 Striper Alaskan Package - Photo #1
2004 Seaswirl 2601 Striper Alaskan Package | 2004 Seaswirl 2601 Striper Alaskan Package - Photo #2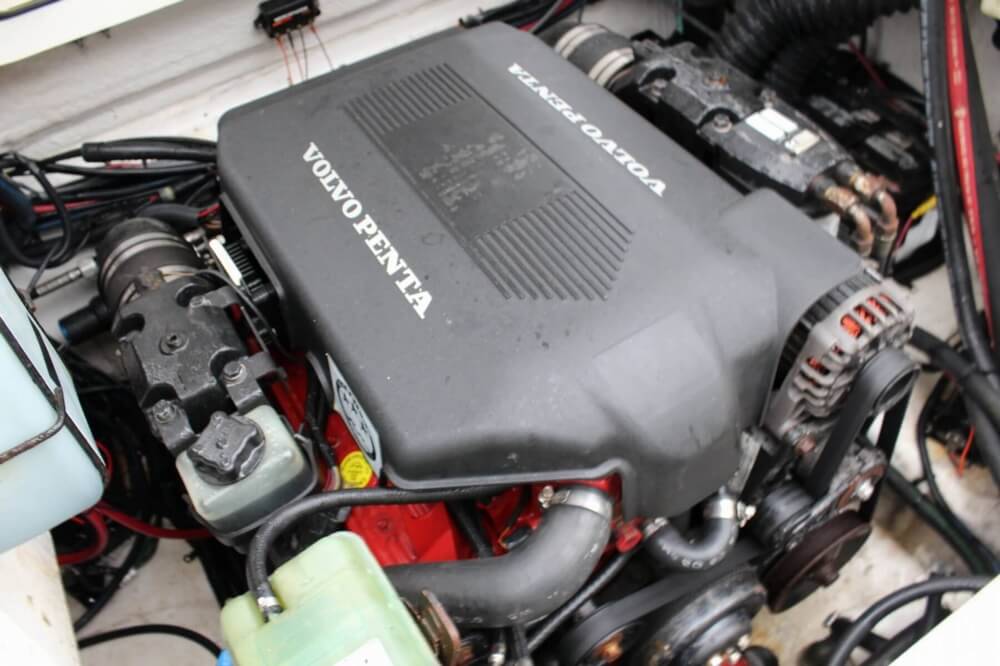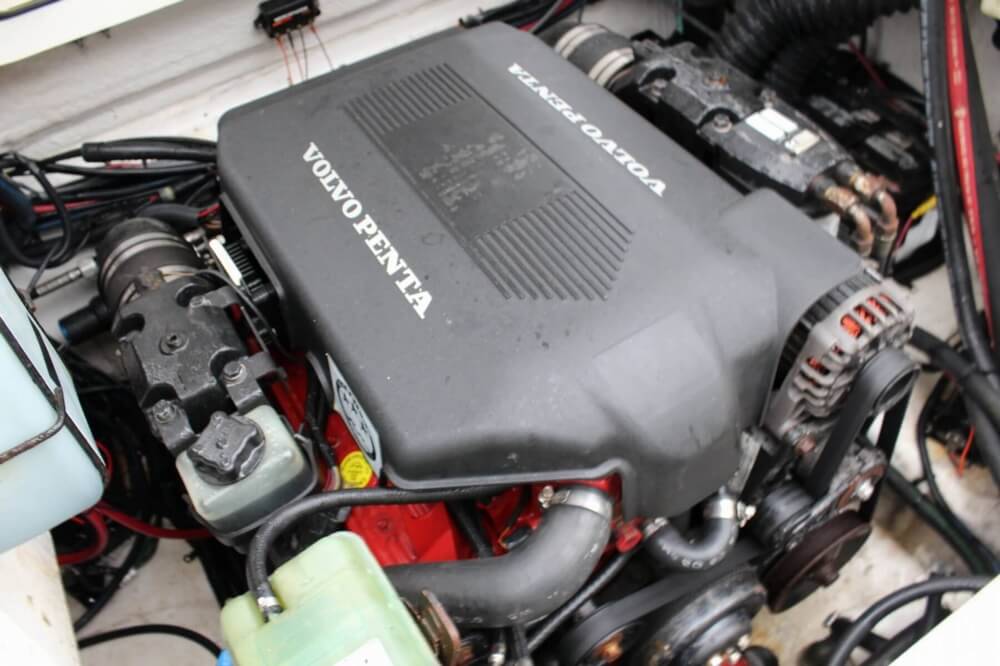 2004 Seaswirl 2601 Striper Alaskan Package | 2004 Seaswirl 2601 Striper Alaskan Package - Photo #3
2004 Seaswirl 2601 Striper Alaskan Package | 2004 Seaswirl 2601 Striper Alaskan Package - Photo #4
2004 Seaswirl 2601 Striper Alaskan Package | 2004 Seaswirl 2601 Striper Alaskan Package - Photo #5
2004 Seaswirl 2601 Striper Alaskan Package | 2004 Seaswirl 2601 Striper Alaskan Package - Photo #6
2004 Seaswirl 2601 Striper Alaskan Package | 2004 Seaswirl 2601 Striper Alaskan Package - Photo #7
2004 Seaswirl 2601 Striper Alaskan Package | 2004 Seaswirl 2601 Striper Alaskan Package - Photo #8
2004 Seaswirl 2601 Striper Alaskan Package | 2004 Seaswirl 2601 Striper Alaskan Package - Photo #9
2004 Seaswirl 2601 Striper Alaskan Package | 2004 Seaswirl 2601 Striper Alaskan Package - Photo #10
2004 Seaswirl 2601 Striper Alaskan Package | 2004 Seaswirl 2601 Striper Alaskan Package - Photo #11
2004 Seaswirl 2601 Striper Alaskan Package | 2004 Seaswirl 2601 Striper Alaskan Package - Photo #12
2004 Seaswirl 2601 Striper Alaskan Package | 2004 Seaswirl 2601 Striper Alaskan Package - Photo #13
2004 Seaswirl 2601 Striper Alaskan Package | 2004 Seaswirl 2601 Striper Alaskan Package - Photo #14
2004 Seaswirl 2601 Striper Alaskan Package | 2004 Seaswirl 2601 Striper Alaskan Package - Photo #15
2004 Seaswirl 2601 Striper Alaskan Package | 2004 Seaswirl 2601 Striper Alaskan Package - Photo #16
2004 Seaswirl 2601 Striper Alaskan Package | 2004 Seaswirl 2601 Striper Alaskan Package - Photo #17
2004 Seaswirl 2601 Striper Alaskan Package | 2004 Seaswirl 2601 Striper Alaskan Package - Photo #18
2004 Seaswirl 2601 Striper Alaskan Package | 2004 Seaswirl 2601 Striper Alaskan Package - Photo #19
2004 Seaswirl 2601 Striper Alaskan Package | 2004 Seaswirl 2601 Striper Alaskan Package - Photo #20
2004 Seaswirl 2601 Striper Alaskan Package | 2004 Seaswirl 2601 Striper Alaskan Package - Photo #21
2004 Seaswirl 2601 Striper Alaskan Package | 2004 Seaswirl 2601 Striper Alaskan Package - Photo #22
2004 Seaswirl 2601 Striper Alaskan Package | 2004 Seaswirl 2601 Striper Alaskan Package - Photo #23
2004 Seaswirl 2601 Striper Alaskan Package | 2004 Seaswirl 2601 Striper Alaskan Package - Photo #24
2004 Seaswirl 2601 Striper Alaskan Package | 2004 Seaswirl 2601 Striper Alaskan Package - Photo #25
2004 Seaswirl 2601 Striper Alaskan Package | 2004 Seaswirl 2601 Striper Alaskan Package - Photo #26
2004 Seaswirl 2601 Striper Alaskan Package | 2004 Seaswirl 2601 Striper Alaskan Package - Photo #27
2004 Seaswirl 2601 Striper Alaskan Package | 2004 Seaswirl 2601 Striper Alaskan Package - Photo #28
2004 Seaswirl 2601 Striper Alaskan Package | 2004 Seaswirl 2601 Striper Alaskan Package - Photo #29
2004 Seaswirl 2601 Striper Alaskan Package | 2004 Seaswirl 2601 Striper Alaskan Package - Photo #30
2004 Seaswirl 2601 Striper Alaskan Package | 2004 Seaswirl 2601 Striper Alaskan Package - Photo #31
2004 Seaswirl 2601 Striper Alaskan Package | 2004 Seaswirl 2601 Striper Alaskan Package - Photo #32
2004 Seaswirl 2601 Striper Alaskan Package | 2004 Seaswirl 2601 Striper Alaskan Package - Photo #33
2004 Seaswirl 2601 Striper Alaskan Package | 2004 Seaswirl 2601 Striper Alaskan Package - Photo #34
2004 Seaswirl 2601 Striper Alaskan Package | 2004 Seaswirl 2601 Striper Alaskan Package - Photo #35
2004 Seaswirl 2601 Striper Alaskan Package | 2004 Seaswirl 2601 Striper Alaskan Package - Photo #36
2004 Seaswirl 2601 Striper Alaskan Package | 2004 Seaswirl 2601 Striper Alaskan Package - Photo #37
2004 Seaswirl 2601 Striper Alaskan Package | 2004 Seaswirl 2601 Striper Alaskan Package - Photo #38
2004 Seaswirl 2601 Striper Alaskan Package | 2004 Seaswirl 2601 Striper Alaskan Package - Photo #39
2004 Seaswirl 2601 Striper Alaskan Package | 2004 Seaswirl 2601 Striper Alaskan Package - Photo #40
$39,000 USD
Available
Used
2004
2601 Striper Alaskan Package
Gaston, Oregon, US
Power
094235
26ft / 7.92 m
9ft / 2.74 m

Volvo Penta
5.7 Osi-df
Inboard/outboard
Unleaded
Fiberglass
2016-07-11
2016-07-11
1924074
- Stock #094235 -

Please submit any and ALL offers - your offer may be accepted! Submit your offer today!

Reason for selling is poor health

At POP Yachts, we will always provide you with a TRUE representation of every Boats we market. We encourage all buyers to schedule a survey for an independent analysis. Any offer to purchase is ALWAYS subject to satisfactory survey results.

Take a look at ALL ***170 PICTURES*** of this Boats, AND A VIDEO, on our main website at POPYACHTS DOT COM. We appreciate that you took your time to look at our advertisement and we look forward to speaking with you!
ConditionThis boat has the high performance 5.7 liter fuel injected Volvo Penta with the Dual prop xdp outdrive. The seller says it will get up on plane twice as fast as the 5.0.

The flo meter gauge is a great feature that tells burn rate per hour as well as total gallons used per trip.

The trailer is tow ready and has just had the bunks re-carpeted. All bearings, hubs, tires and brakes have been replaced and new Bearing Buddy's and dust covers have been added.
Navigational Equipment - Chartplotter
- Compass (Ritchie)
- Fish Finder
- Fuel Management System
- GPS (Garmin Gpsmap 546s)
- Navigation Lights
- Radar (Raymarine Pathfinder SL72)
- VHF (Standard Horizon Explorer)
- Windshield Wiper
- GPS/ Fishfinder/ Plotter (Lowrance HDS8)
Mechanical - Bilge Blower
- Bilge Pump
- Freshwater Cooling System
- Hydraulic Power Trim
- Passenger Capacity (10)
- Salt Away
Electrical Systems - 12 V DC Outlets
- Accessory Switches
- Batteries
- Battery Switch
- Shore Power
- Shore Power Cord
- Inverter
Accommodations - Blinds
- Cabin Door
- Cabin Lighting
- Drink Holders
- Handbasin
- Head
- Heat
- Stove
- Defrost
Construction - Cabin Heat
- Composite
- Hard Top
Deck Gear - Anchor
- Bow Rail
- Bow Seating
- Chrome Cleats
- Coaming Pads
- Cockpit Lighting
- Cockpit Seating
- Dock Lines
- Eisenglass
- Cockpit Foot Rests
- Fenders
- Fiberglass Hard Top
- Full Enclosure
- 30 Gal. Aerated Live Well
- Raw Water Washdown
- Rocket Launchers
- Rod Holders
- Swim Ladder
- Swim Platform
- Transom - Walk Through
- Windshield
- Boathook
Safety Equipment - Engine Kill Switch
- Fire Extinguisher
For Sale By POP Yachts
6384 Tower Lane, Unit A
Sarasota, Florida, 34240
US