2008 Triton 225 WA
$40,600 USD
2008 Triton 225 WA | 2008 Triton 225 WA - Photo #1
2008 Triton 225 WA | 2008 Triton 225 WA - Photo #2
2008 Triton 225 WA | 2008 Triton 225 WA - Photo #3
2008 Triton 225 WA | 2008 Triton 225 WA - Photo #4
2008 Triton 225 WA | 2008 Triton 225 WA - Photo #5
2008 Triton 225 WA | 2008 Triton 225 WA - Photo #6
2008 Triton 225 WA | 2008 Triton 225 WA - Photo #7
2008 Triton 225 WA | 2008 Triton 225 WA - Photo #8
2008 Triton 225 WA | 2008 Triton 225 WA - Photo #9
2008 Triton 225 WA | 2008 Triton 225 WA - Photo #10
2008 Triton 225 WA | 2008 Triton 225 WA - Photo #11
2008 Triton 225 WA | 2008 Triton 225 WA - Photo #12
2008 Triton 225 WA | 2008 Triton 225 WA - Photo #13
2008 Triton 225 WA | 2008 Triton 225 WA - Photo #14
2008 Triton 225 WA | 2008 Triton 225 WA - Photo #15
2008 Triton 225 WA | 2008 Triton 225 WA - Photo #16
2008 Triton 225 WA | 2008 Triton 225 WA - Photo #17
2008 Triton 225 WA | 2008 Triton 225 WA - Photo #18
2008 Triton 225 WA | 2008 Triton 225 WA - Photo #19
2008 Triton 225 WA | 2008 Triton 225 WA - Photo #20
2008 Triton 225 WA | 2008 Triton 225 WA - Photo #21
2008 Triton 225 WA | 2008 Triton 225 WA - Photo #22
2008 Triton 225 WA | 2008 Triton 225 WA - Photo #23
2008 Triton 225 WA | 2008 Triton 225 WA - Photo #24
2008 Triton 225 WA | 2008 Triton 225 WA - Photo #25
2008 Triton 225 WA | 2008 Triton 225 WA - Photo #26
2008 Triton 225 WA | 2008 Triton 225 WA - Photo #27
2008 Triton 225 WA | 2008 Triton 225 WA - Photo #28
2008 Triton 225 WA | 2008 Triton 225 WA - Photo #29
2008 Triton 225 WA | 2008 Triton 225 WA - Photo #30
2008 Triton 225 WA | 2008 Triton 225 WA - Photo #31
2008 Triton 225 WA | 2008 Triton 225 WA - Photo #32
2008 Triton 225 WA | 2008 Triton 225 WA - Photo #33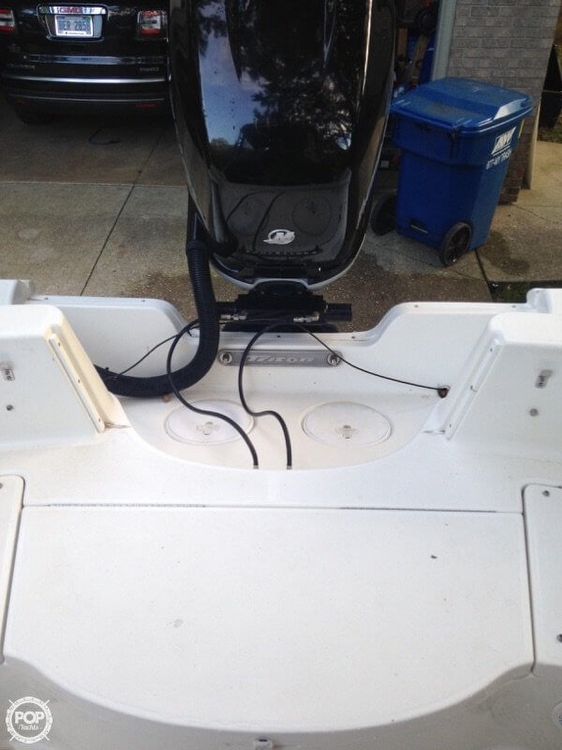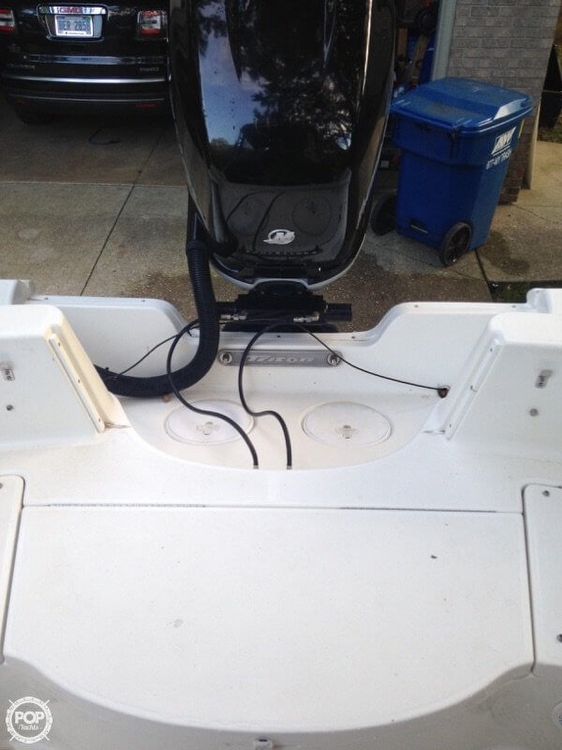 2008 Triton 225 WA | 2008 Triton 225 WA - Photo #34
2008 Triton 225 WA | 2008 Triton 225 WA - Photo #35
2008 Triton 225 WA | 2008 Triton 225 WA - Photo #36
2008 Triton 225 WA | 2008 Triton 225 WA - Photo #37
2008 Triton 225 WA | 2008 Triton 225 WA - Photo #38
$40,600 USD
Available
Used
2008
225 WA
Grand Haven, Michigan, US
Power
088180
22ft / 6.71 m
9ft / 2.74 m

Mercury
Verado
Outboard 4 Stroke
Unleaded
Fiberglass
3400
8
2016-07-03
2016-07-03
1897214
- Stock #088180 -

Please submit any and ALL offers - your offer may be accepted! Submit your offer today!

At POP Yachts, we will always provide you with a TRUE representation of every Boats we market. We encourage all buyers to schedule a survey for an independent analysis. Any offer to purchase is ALWAYS subject to satisfactory survey results.

Take a look at ALL ***38 PICTURES*** of this Boats on our main website at POPYACHTS DOT COM. We appreciate that you took your time to look at our advertisement and we look forward to speaking with you!
ConditionThis fresh water walk around that has never been in salt water is in pristine condition. She great touches of chrome that sparkle and everything is ready to go fishing or just of a cruise out to deep water.
Navigational Equipment - Depth Instrument
- Fish Finder
- FM Radio
- Fuel Gauge
- Stereo
- Tachometer
- CD Player
- Compass
Mechanical - Bilge Blower
- GPS
- Passenger Capacity (8)
Electrical Systems - Accessory Switches
- Battery (Newer)
- Cockpit Lighting
- Fuel Gauge
- Fuse Panel
- Gauges (Excellent Condition)
- Horn
- Hour Meter (618)
- Speedometer
- Stereo
- Tachometer
Accommodations - Berth (1)
- Bimini Top
- Cabin Appointments
- Head
- Port Holes
- Upholstery (Excellent Condition)
Construction - Composite (Fiberglass)
- Propeller (Stainless Steel)
Deck Gear - Anchor
- Anchor Locker
- Bait Well
- Bench Seat
- Beverage Holders
- Bimini Top
- Captain's Chair
- Chairs & Seating
- Chrome Cleats
- Cushions
- Fenders
- Fish Boxes
- Live Well
- Shore Lines
- Storage
Safety Equipment - Fire Extinguisher
For Sale By POP Yachts
6384 Tower Lane, Unit A
Sarasota, Florida, 34240
US