Sailing Schooner
Newport
,
Rhode Island
,
United States
COLUMBIA
COLUMBIA is a stunning replica of the original 1923 Gloucester fishing schooner, constructed with modern building materials after thorough research of the original plans. Expertly maintained by the original Owner who commissioned her construction. COLUMBIA is truly a work of passion and one-of-a-kin
Flag of Registry:
United States
Image Gallery
Description



Data Sheet

LOA

141

' (

43.03

meters)
Type
sail
Year
2014
Beam
25'
Draft Max
19'
Fuel Type
Diesel
Hull Material
Steel
Multimedia
Engines

Engine 1

| | |
| --- | --- |
| I D | 109699 |
| Engine Make | Caterpillar |
| Engine Model | C-18 |
| Engine Type | Inboard |
| Power HP | 587.00 |
Generators

Generator 1

| | |
| --- | --- |
| I D | 5860 |
| Generator Make | John Deere |
| Generator KW | 65.00 |

Generator 2

| | |
| --- | --- |
| I D | 5861 |
| Generator Make | John Deere |
| Generator KW | 65.00 |
Full Details

DETAILED SPECIFICATIONS

MAIN CHARACTERISTICS

NameCOLUMBIA

TypeRacing / Fishing Schooner / Sailing Yacht

BuilderEastern Shipbuilding Group

Year2014

LOA141'2"43.02m

LWL110'0"33.53m

Beam (Molded) 25'6" 7.77m

Hull Depth Amidships (Molded) 19'6" 5.94m

Hull MaterialSteel

DecksTeak wood with Holly strips

FlagUnited States

ClassificationLloyds Registry- 100A1, SSC Yacht, Mono, G6

Design/EngineeringJohn W. Gilbert & Associates

Main EngineOne Caterpillar C-18, 587 HP

Max Speed – Under SailUp to 17 knots

Max Speed – Under Power 13 knots

Cruising Speed – Under Power10 knots

Range - Under Power/Sail4000 nm

Ballast (fixed)Lead - 47 tons

Displacement260 LT

Gross Tonnage145 Tons

Guest AccommodationsSleeps 12 in 4 staterooms, each with ensuite facilities

Crew AccommodationSleeps up to 15 crew, including Captain's Cabin/Day Cabin

DIMENSIONS

Hull Length141'2"43.02m

Bowsprit 17'8" 5.38m

Length on Deck132'4" 40.34m

Registered Length115'4"35.16m

Length at Waterline110'0"33.53m

Registered Beam (Molded) 25'6" 7.77m

Hull Depth Admidships (Molded) 19'6" 5.94m

Registered Waterline (DWL) 14'4" 4.37m

Eye Level (Above DWL) 10'5" 3.17m

Frame Spacing   19" 482.6mm

CONSTRUCTION GUIDANCE

The vessel's hull, superstructure and underwater gear are designed and constructed in accordance with the Lloyds Registry Rules for Building and Classing Steel Vessels.

VESSEL OVERVIEW AND HISTORY

The original COLUMBIA was a 141' classic Gloucester Fishing Schooner built at the historic A.D. Story shipyard of Essex, Massachusetts and launched April 17, 1923. Essex was the center for American Fishing Schooner construction. Designed by the innovative William Starling Burgess, the COLUMBIA was bred for speed. In the fall of 1923, the COLUMBIA challenged the BLUENOSE, Canada's legendary schooner, in the International Fishermen's Cup Races in Halifax, The BLUENOSE was skippered by Captain Angus Walters and the COLUMBIA was commanded by Captain Ben Pine. Nearly winning the title, the COLUMBIA was narrowly defeated by the BLUENOOSE and was one of the few American schooners to provide a challenge to BLUENOSE.

Tragedy struck the promising young COLUMBIA on August 24, 1927 near Sable Island, the notorious "Graveyard of the Atlantic", where the COLUMBIA was lost with all hands in a gale.

Decades later, the owner of Eastern Shipbuilding Group, Inc., in Panama City, Florida, discovered the original lines plan of the COLUMBIA in the Essex Shipbuilding Museum in Massachusetts. He took the opportunity to fulfill a lifelong dream of bringing a significant piece of maritime history back to life. Drawn by her proud history and her beauty, the owner began the journey of bringing the COLUMBIA back to life, and returning her to the glory she deserves.

Working with John W. Gilbert and Associates of Boston, Massachusetts, the design was re-engineered with a steel hull instead of wood. An engine room and staterooms were added to the design. Covey Island Boatworks of Lunenburg, Nova Scotia, built the rigging and spars. Blocks were fabricated by A. Dauphinee & Sons and all the sails were constructed by Michelle Stevens Sailloft, LTD, both from the Second Peninsula, Lunenberg, Nova Scotia. Teak decking was completed by Teakdecking Systems of Florida.

In early 2006 the owner researched the original COLUMBIA's history and made the commitment. He and his management staff, employees and subcontractors brought to life the design, engineering, purchased the materials and constructed the exact replica of the COLUMBIA (ESG Hull 981).

The hull lines were redrawn from a copy of the original hand drawn lines plan using AutoCAD computer software by John W. Gilbert & Associates. The hull plate, its formed shapes and structure, were electronically lofted, nested and numerically cut (NC) using ShipConstructor computer software at Eastern's Allanton Engineering and Steel Processing Facility.

The vessel's services, steering and propulsion systems were designed and installed for maximum efficiency when under sail or diesel power. There is a transverse bow thruster for ease of docking and undocking. The twin electrical power generation plants, switchgear and wiring were designed and installed meeting current marine regulatory requirements. Also installed are modern interior and exterior lighting, underwater lighting system, air-conditioning and heating and machinery space electric ventilation with plenty of thermal and acoustic insulation. 

The onboard electronics, communication and navigational equipment are state-of-the-art with two 36 nautical mile radars, wind sensor, navigational LED lighting, electronic charting, electronic compass and autopilot for open water high performance efficiency. The entertainment systems are interfaced with a VSAT broadband Satellite system with phone, entertainment and internet service.

Using today's technology coupled with proven early 1900's craftsmanship, Eastern's Team of shipbuilders, sub-contractors and vendors collectively constructed and completed sailing trials of this new, modern, historic schooner on September 18, 2014 from Eastern's Nelson Street Facility in Panama City, Florida.

Eastern's COLUMBIA is truly a robust steel hull replica derived from the historic Gloucester Fishing Schooner, meeting today's USA regulatory requirements, utilizing today's technology, machinery, materials, electronics and safety equipment. It was designed with modern crew amenities and comfort in mind. It is a vessel designed with onboard features like no other for a worldwide port-to-port sailing adventure.

HULL CHARACTERISTICS

Displacement260 LT

Deadweight Tonnage32.5 LT

(ITC) Gross Tonnage 145 Tons

Net Tonnage43 Tons

Vessel Speed Under SailUp to 17 knots

Under Power13 knots (max)

Under Power Cruising Speed10 knots

Under Power/Sail Range4,000 nm

Main Deck Plate1/4"

Side Shell Plate5/16"

Bottom Plate5/16"

Watertight Bulkheads1/4"

Hull Non-Watertight Bulkheads1/4"

Bulkwark Plate1/4"

ACCOMMODATION DETAILS

Interior by Eastern Shipbuilding GroupInterior Mahogany custom cabinetry – wood hand crafted, bunks, lockers, desks, leather settee and tables

(4) Guest CabinsSleeps 12 with ensuite facilities

(7) Full Heads

(1) Captain's CabinSleeps 3 with ensuite facilities

(1) Crew Cabin – Forward(12) single berths, (1) head and shower

TANK CAPACITIES @100%

Total Fuel Oil in (4) tanks6,252 US Gallons / 23,666 liters

Fixed BallastLead (47 Tons)

Potable Water2,050 US Gallons / 7,760 liters

Gray Water #1150 US Gallons / 567 liters

Gray Water #2200 US Gallons / 757 liters

Black Water150 US Gallons / 567 liters

Fish Holds(2) @ 225 ft3 (insulated) 

Main Deck Area1,700 ft2

Deck House Top Area540 ft2

MAST, SAIL & RIGGING DETAILS

Main Mast(1) 19" x 124'10" Covey Island Boatworks, Douglas Fir Laminated Lower.

Sitka Spruce Laminated Top Mast

Foremast(1) 19" x 115'7" Covey Island Boatworks, Douglas Fir Laminated Lower.

Sitka Spruce Laminated Top Mast

SailsMichelle Stevens Sailloft LTD. Oceanus SAIL Cloth

Total Sail Area10,220 ft2

SparsCovey Island Boatworks, Sitka Spruce Laminated

Standard RiggingCovey Island Boatworks, Traditional Gaff-Rigging 6x19 and 6x36

Parceled and served, Lignum Vitea Deadeyes

Running RiggingCovey Island Boatworks, Traditional New England Ropes

Vintage "Sta-Set" Double Braided Lines

BlocksCovey Island Boatworks, A. Dauphinee & Sons

MACHINERY SYSTEM DETAILS

Diesel Propulsion (1) Caterpillar C-18, 587 HP @ 1800 RPM

Propulsion System(1) Hundested CPG32 CP, 3.07:1 Reduction

Tail Shaft(1) Hundested CP 120mm Tail Shaft

Propeller(1) Hundested CP (4) Blade Full Feathering Propeller

1200mm Dia. Material Ni-Al-Bz

Tail Shaft BearingsCutlass Strut & Stern Tube Bearings

Tail Shaft Gland(1) Simplan Dripless Seal

Bow Tunnel Thruster (1) Key Power KP-16, 70 HP @1500 RPM Electro-Hydraulic

PTO Drive off the Main Engine

Main Rudder(1) Eastern Shipbuilding Group, Foil Type

Rudder BearingsThordon SXL Bearings

Steering System(1) Pine Hill Equipment Electro-Hydraulic Steering System w/2x 10 HP HPU's

Steering Rams(2) Pine Hill Equipment Hydraulic Cylinders

Steering Control(1) Electro/Hydraulic w/Manual Backup

Propulsion Control(1) Hundested Electronic

Bow Thruster Control(1) Key Power Electronic

Generator Engines(2) TAW Power Systems – John Deere, 65 kW, 200 AMP @ 1800 RPM Gensets

Generator Rating(2) Kohler 65 kW each Continuous Rating 230 VAC, 3 Phase, 60 Hz @ 1800 RPM Marine Generators

Electrical InstallationEastern Shipbuilding Group, 230/120V AC and 24/12V DC

Main Switchboard(1) TAW Power Systems – Parallel Operation Swithboard, 230V AC,

65 kW 60 Hz, 3 Phase

Distribution PanelsWard Electronic – 208/120V AC 60 Hz, 3 Phase Primary Distribution Panels

Engine CoolingHeat Exchanged, Raw-water Cooled

Fire Pump(2) MP Pump, Inc. 5 HP #36085

Fish Hold Refrigeration(2) Eskimo Ice Makers E1510d-230-WP 

Freshwater Makers(2) Cathelco Seafresh H208 Water Makers, 37 USG/per hour, w/RMF-2 Re-mineralizers

Freshwater Pump(2) Mach 5, #3380SWTH 

Hot Water Heaters(10) On-demand Electric Hot Water Heaters Hubbell, MTX018-3R

Bilge Pumps(1) MP Pump, Inc. 5 HP #36085

Transfer Fuel Pump(1) Oberdorfer 1.5 HP T12CT

Fuel Filter Separators(3) Racor Duplex Filter – Diesel Engines 

Fueling Stations(1) Vessel Fueling Station

Sewage Treatment(1) Dometic Sanitation 42 Gallon MSD Unit

Sewage Pump(1) Dometic Sanitation 24V

Toilets(7) Dometic Sanitation – Touchpad Control

Supply Ventilation(1) Delta T-fan

Exhaust Ventilation(1) Delta T-fan

HVAC and Duct Work(1) LeBlanc & Associates, Cruisair 20T Unit

DECK EQUIPMENT DETAILS

Bow Capstan and Anchor Winch(1) Electro/Hydraulic – Ridderinkhof #R-AMW-H 20.5

Sail Winches(10) Hydraulic (4 Fwd, 4 Mid-ship, 2 Aft) Harken #74

Sail Winch(1) Hydraulic (Mid-ship) Harken #68

Sail Winch(1) Hydraulic (Aft) Harken #980

Sail Winches(8) Manual – Harken

ManholesPacific Coast Marine

Watertight DoorsPacific Coast Marine

Port lightsPacific Coast Marine

Deck HatchesPacific Coast Marine

Deck PrismsMarine Skylights

NAVIGATION AND COMMUNICATION DETAILS

Radar #1B&G Broadband 36 nm, 4G Radar, 24" Radome

Radar #2B&G Broadband 36 nm, 4G Radar, 24" Radome

AIS SystemSimrad NAIS-400, Class-B AIS w/GPS Antenna

Chart Plotter(4) B&G ZEUS 12" Color Displays w/Sail Software

GPS(3) B&G ZG50 GPS

Navigation Displays(3) B&G 20/20HV Displays

Graphical Function DisplaysB&G Hercules Base Back-GFD H3000/CPU HTDRA

Echo SounderSimrad GFD H3000 Interface, Flanged Transducer

Speed LogSimrad, GFD H3000 Interface, Flanged Speed Sensor

Speed DisplayB&G H3000 AWA 360 Display w/SimNet Interface

AutopilotSimrad AP20, WR20 Remote Commander w/SimNet Wireless Interface

GPS CompassSimrad HS70 w/SimNet Wireless Interface

Course ComputerSimrad AC12, w/SimNet Wireless Interface

Rudder FeedbackSimrad RF300

Wind SensorB&G Vertical Masthead Pack-1050mm

VHF Radios(2) ICOM Radio/Hailer, 25W 12VDC w/NEWMAR Hailer and Deck Horn

VHF Handheld(2) ICOM IC-M604A

Weather Station(1) Simrad Weather Module

Security Camera System(2) Orlaco Compact Color HR Cameras with LED Lights

Underwater LightingLumishore Color Change Lighting

Navigation LightsCOLREGS/USCG approved LOPO 3nm LED

Ship's BellOne

Ship's ClockOne

Ship's BarometerOne

Ship's Whistle(1) Federal Single #41X 24VDC

LIFESAVING EQUIPMENT

EPIRB(1) A5 406 Mhz Unit

SART(2) S4 9GHz X-Band Search and Rescue Transponders

Life Rafts(4) USCG approved 15-man throw-overboard inflatable rafts

Life Jackets(30) USCG approved adult life jackets

Ring Buoys(2) 30" Ring Buoys w/lights and lines

Fire Stations(2) Main Deck

First Aid KitOne

Flares(10) Rocket Parachute Flares

ALARMS & FIREFIGHITNG DETAILS

Engine Alarm SystemLocal Monitoring, by Caterpilar & TAW Power Systems

Fire & Smoke Detection(1) USCG approved, smoke and heat detection

General Alarm System(1) w/two Contact Makers

Fire Extinguishers(2) Co2 – Machinery Space; (4) Dry-Chemical – Accommodation Space

Fire AxeOne

DECK & ACCOMODATIONS DETAILS

Joiner FabricationEastern Shipbuilding Group

Exterior Deck CoveringTeak Deck Systems – Teak wood w/Holly strips

Interior Deck CoveringTeak Deck Systems – Teak wood w/Holly strips

Overhead SheathingTraditional V-Bead Wood – painted

Bulkhead SheathingTraditional V-Bead Wood – painted

FurnishingsMahogany custom cabinetry – wood hand crafted, bunks, lockers, desks, leather settee and tables

Thermal Insulation4" Rock Wool

Noise & Sound InsulationSoundown, Barrier acoustic insulation

Exhaust Insulation2" Rock Wool Insulated Blankets

GALLEY / LAUNDRY EQUIPMENT

RefrigeratorKitchenAid 28 ft3 – Stainless Steel #KSC24C8EYP02

FreezerCospolich Refrigerator Co. – Built-in unit

RangeKitchenAid, electric four-burner #W10524726A

Microwave OvenRange Hood, KitchenAid #W10249655A

Ice MakerKitchenAid, #KUIC15PLXS3

Trash CompactorElectrolux, #E15TC75HPS

DishwasherKitchenAid #KUDE70FXSS5

Washer/Dryer(2) LG 24" All-in-one, Combo units, #Wm3455HS

Galley/Mess CountertopsStainless Steel

Mess Area TabletopTiger Maple & Mahogany Wood

Galley SinkSingle, Stainless Steel

Main Salon TabletopTiger Maple & Mahogany Wood – retractable

Wet BarTiger Maple & Mahogany Wood w/sink

(1) Maxx Ice Refrigerator #MCR3U

(1) Maxx Ice Icemaker #MIM5C-0

(1) Maxx Ice 28-Bottle Wine Cooler #MCWC28-0

Main Salon Fireplace(1) Electric Dimplex #DWF36PG

ELECTRONICS / COMMUNICATIONS / AUDIO-VISUAL

VSATKVH V3 w/M5 Dome, Mini-VSAT Phone/HDTV/Internet System

Marine TV AntennaShakespeare SeaWatch Marine Antenna, 14" Diameter

Main Salon Television(1) Samsung 46" Smart HD TV

Television/DVD Players(6) RCA 22" HDTV/DVD Combo-units

Radio/CD SystemCrestron/Boston Acoustic & JBL

PAINT SYSTEM

All Plate & ShapesWheelabrated with Carboline 8703, Pre-construction Primer

Exterior Coating below WLALEXSEAL – Primer 161

ALEXSEAL – Fairing Compound 202

ALEXSEAL – Super Build 302

ALEXSEAL – Finish 442

Exterior Coating above WLALEXSEAL – Primer 161

ALEXSEAL – Fairing Compound 202

ALEXSEAL – Super Build 302

ALEXSEAL – Finish 442

Potable Water Tank CoatingInternational Paint – Interline 925

Void Tank CoatingInternational Paint – Intershield 300V

Interior SuperstructureInternational Paint – Intershield 300V

International Paint – Interthane 990

Machinery & Storage SpacesInternational Paint – Intershield 300V

Fuel, Lube Oil & Dirty OilTank Coating - none

CATHODIC PROTECTION

Impressed Current SystemCathelco (ICCP) Miniteck System

DISCLAIMER

All speeds, measurements, capacities, consumptions, etc. may be approximate or estimated. Specifications provided for information only. Data was obtained from sources believed to be reliable and is not guaranteed by owner or brokers. Buyer assumes the responsibility to ascertain the correctness of all data contained herein and otherwise provided and must instruct his agent and surveyors to confirm all details for accuracy prior to purchase. Subject to prior sale price and inventory change or withdrawal from market without notice.
CONTACT US
For more information about this vessel, please contact Trevor Carroll.
We look forward to working with you!
Want more information?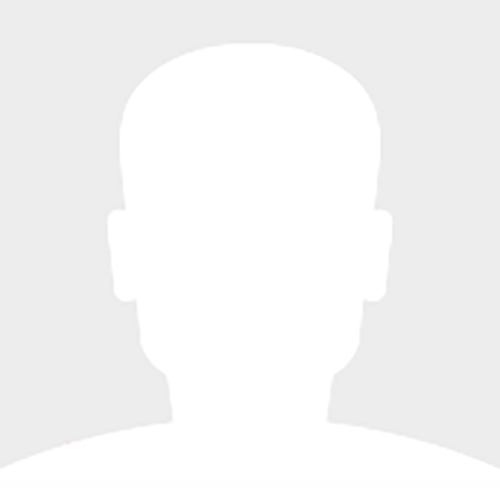 Trevor Carroll
1800 Southeast 10th Avenue
Suite 400
Fort Lauderdale Florida 33316 United States