Data Sheet
CONTACT US
For more information about this vessel, please contact Parker Bogue.
We look forward to working with you!
Want more information?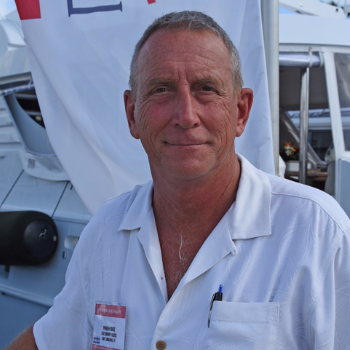 Parker Bogue
Yacht Broker
1500 Cordova Road
Fort Lauderdale FL 33316 USA
Working for a sailboat dealership in Mamaroneck, New York at 15 years old, he learned the trade from "underneath the keel". After college, Parker joined the Navy and served 4 years as Navigator on a variety of ships including an Aircraft Carrier, a Fleet Tug and a Fast Frigate, largely all in the South Pacific. He made his way to Miami in 1976 and took a post with the Hatteras dealership on the Miami River. Starting in the Service Department, he asked for (and received) a chance to work the Fort Lauderdale Boat Show as a Salesman.